Datsun-Nissan South Africa produced specials based on the Sunny Excellent B210 series, marketed as 140Z and 160Z. These were coupe-only with special tape stripes applied.
Datsun 140Z
John Conchie, former racing driver and renowned tuning specialist, first came to prominence as co-founder of Alconi Developments in Johannesburg in 1964. He was instrumental in the development of a succession of special models for several South African motor manufacturers, including Renault 8 Alconi, Fiat 1500 OTS, Fiat 124/125 Scorpion, Datsun 1600 SSS Zero and Datsun 140Z.
The 140Z was model number KPB210(GKQ) thus offered only in Coupe (K) form, was equipped with the L14 carbureted engine, manual transmission, and marketed as the DATSUN 140Z.
140Z ID Plate

Album click to view
According to this plate, the 140Z was manufactured by Nissan Tokyo, but assembled by Datsun-Nissan South Africa. They may have received partially assembled units from Japan, and completed them, or they may have gotten CKD (Completely Knocked Down) sets and fully assembled them right in South Africa. At some point in time it is known that South Africa started manufacturing vehicle in-country (notably at their Rosslyn factory).
WA 140Z cardomain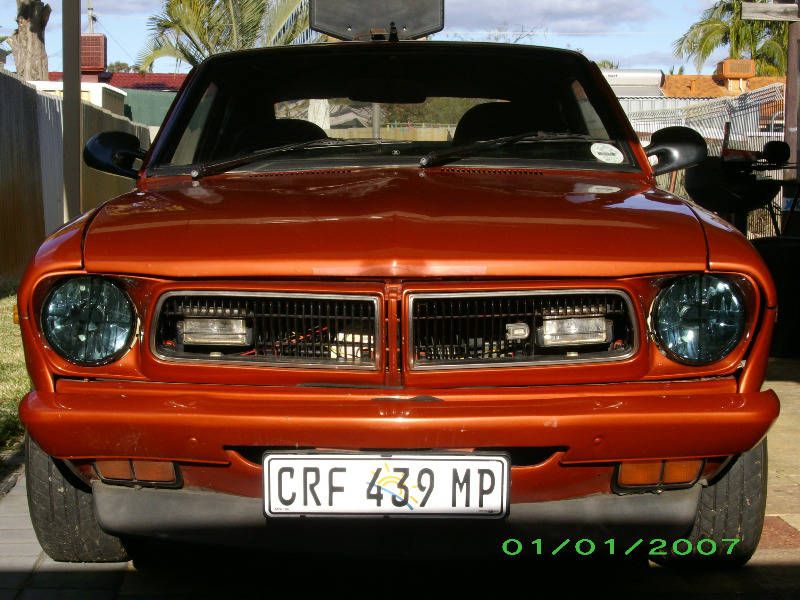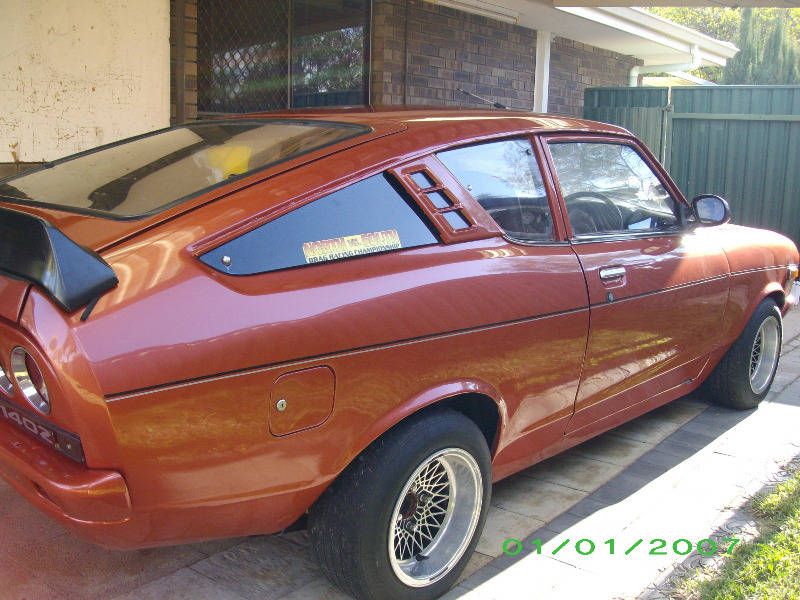 There were minor cosmetic differences between the 140Z and 140Y GX:
DX/GL front grill (without integrated driving lights)
front and rear spoilers
different side marker lights
blacked-out bumpers
mag wheels <source?>
unique exterior graphics
twin Dellorto sidedraught carburetors
'D' grille badge
'140Z' rear badge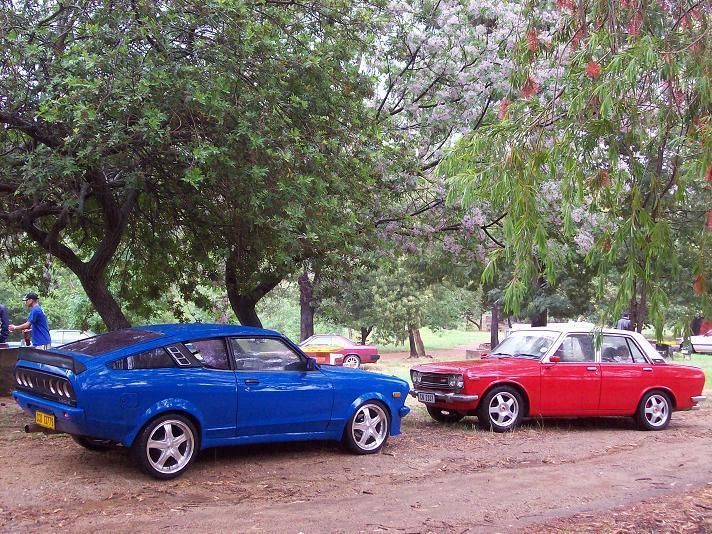 Datsun 160Z
In 1978, the new 160Z — with L16 power — replaced the 140Z. This was an even more-limited-edition only available in Canary Yellow.
Riaan
Riaan Jacob's 140Z on Petrolicious☁
This red coupe has "Z" badges. From Riaan140Z at Cardomain.com☁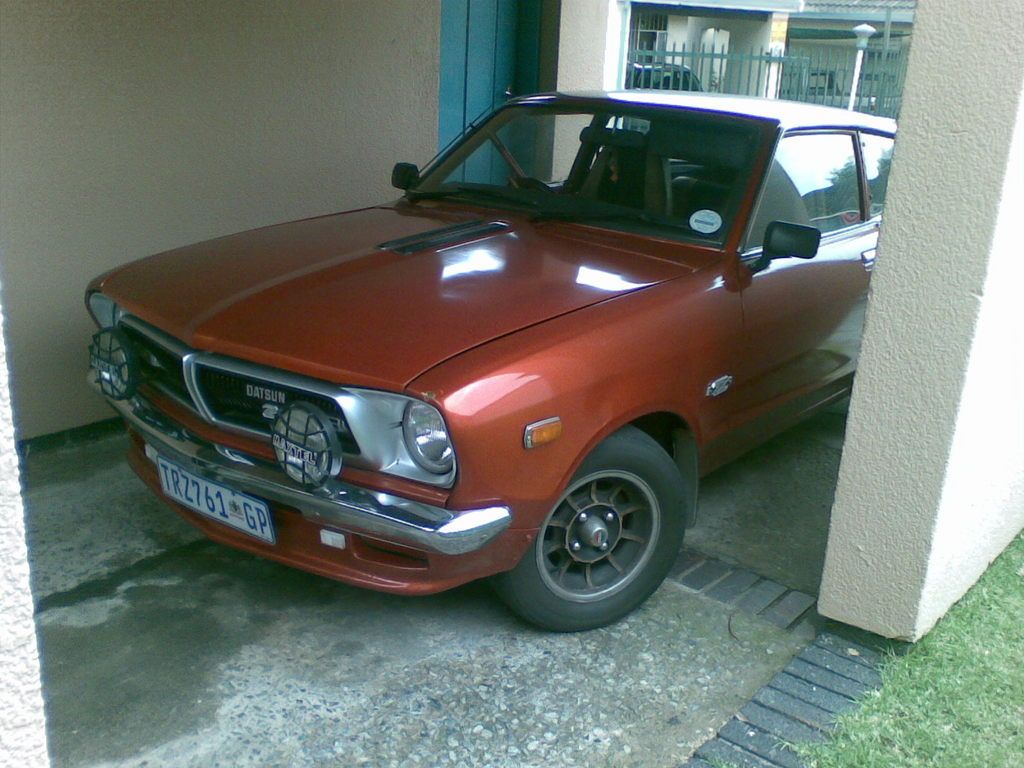 This badge differs from JDM or USDM 240Z/260Z/280Z badges. A custom badge? Or stock Datsun-Nissan South Africa badge?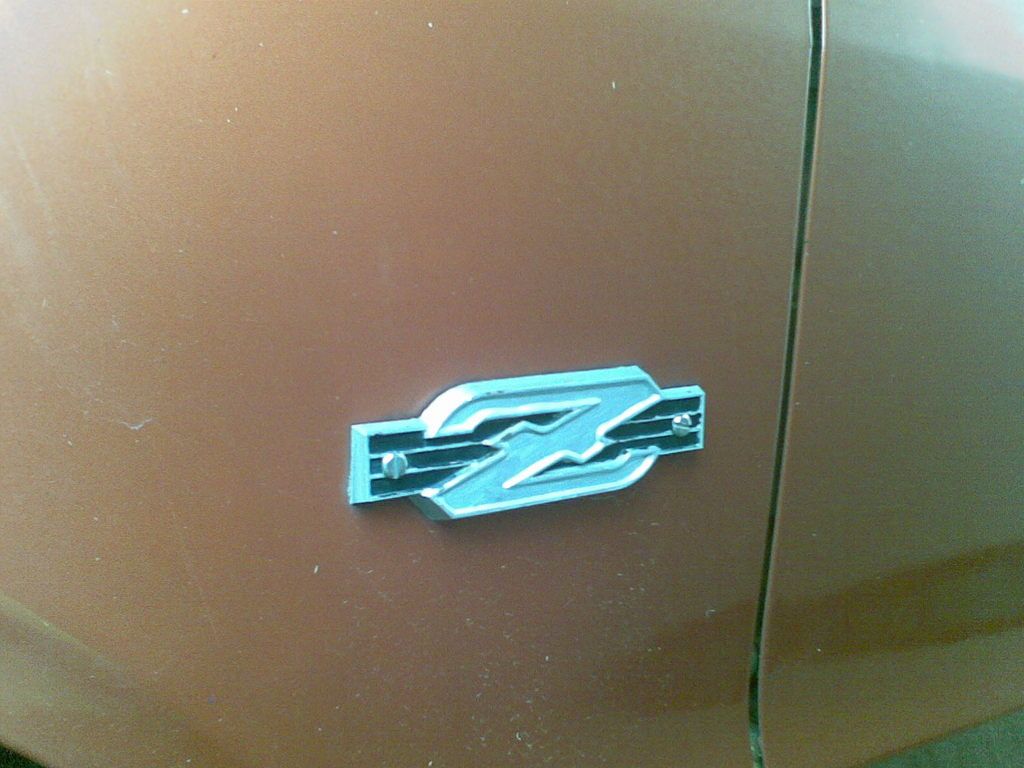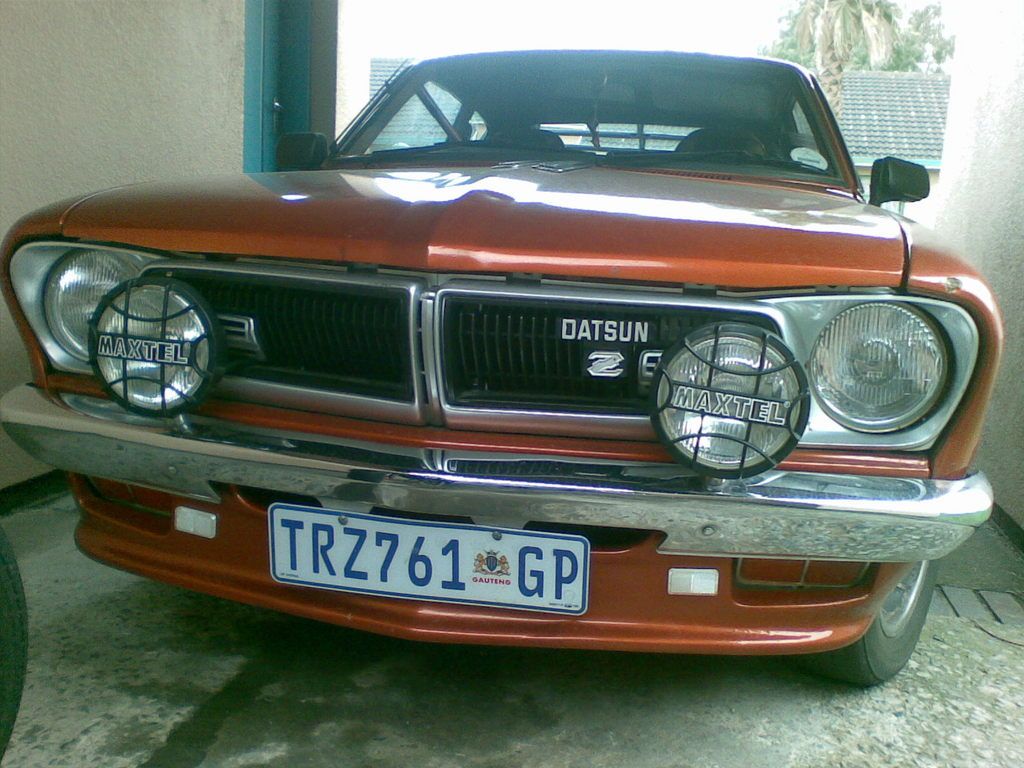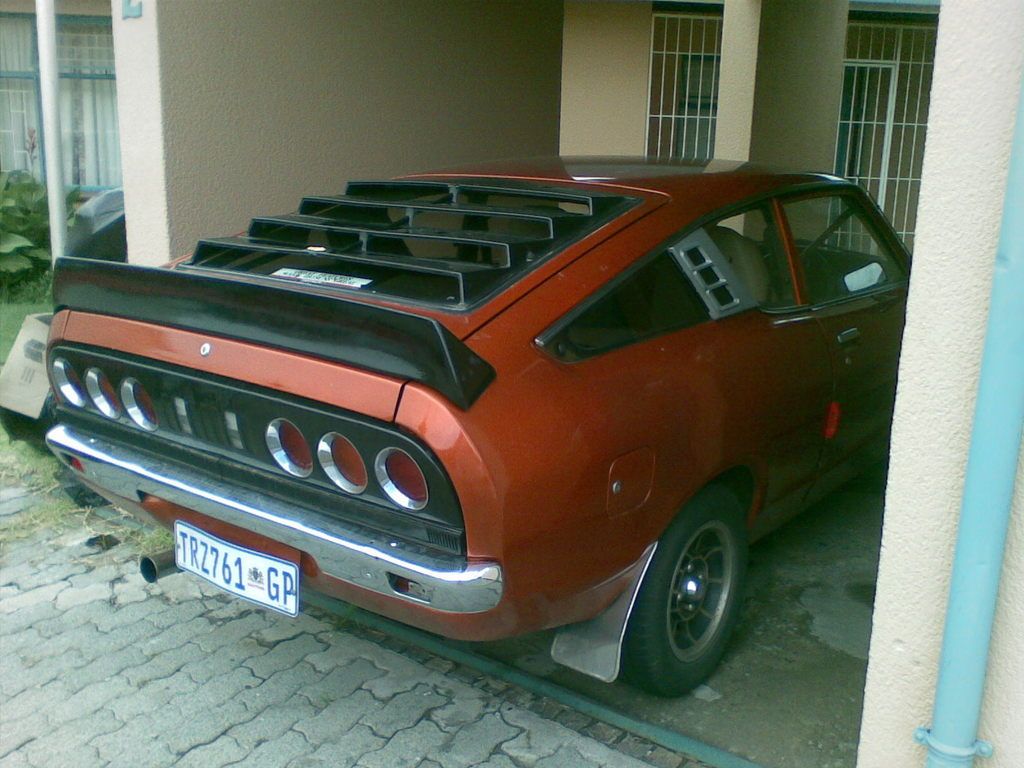 Kemono
wsjohnson's 1978 Datsun 140Z 'Kemono - The Beast'☁ 獣(archive)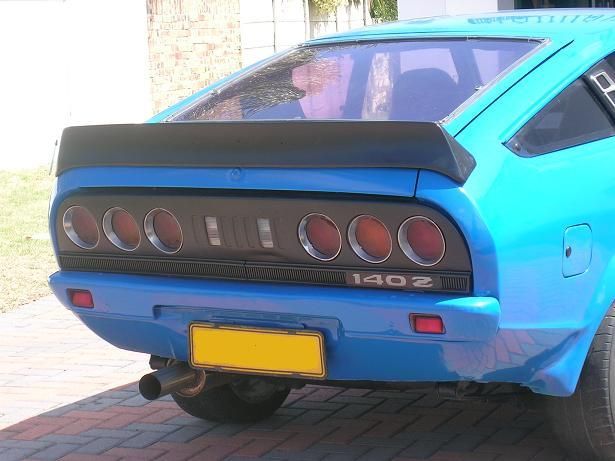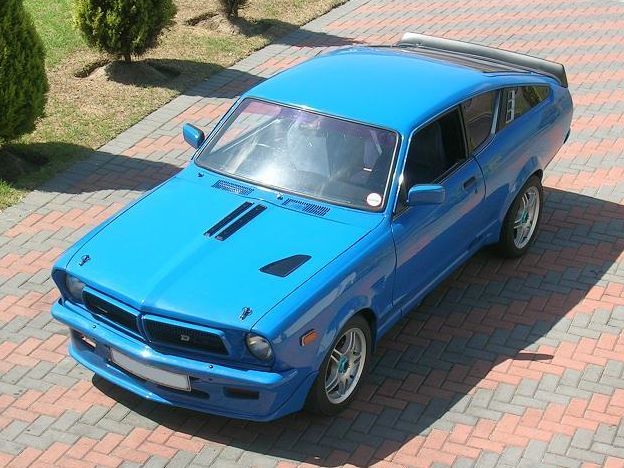 140 Z produced in 1977 and 1978 in limited number, only 306 in total
4 cylinder ohc engine L14 modified cam profile
twin Dellorto 40 mm sidedraught carburettors
Power output 85 kW at 7200 rpm in this standard form
KPB 210 GKQ - L14 85Kw@7200rpm, 130Nm@5500rpm High-Revvin!

Album click to view
But Now Power output 130 kW and 215 N.m torque
Engine a L20 ,89 mm bore
310 deg. duration cam
ported cylinder head with 44mm intake valves
48 mm sidedraught Dellorto carbs
free flow exhaust system
lowered suspension
All modifications done by me!
My 140 Z in 1988 in black and silver and Cyclone 13`s
ENGINE
L 20 Skyline 4 cylinder, normal aspirated, 89 mm bore
conrods polished,shotpeened,brass small-end bushes
full floating piston pins, teflon buttons
ported cylinder head
Nismo big bore cylinderhead gasket
flywheel lightened
Engine balanced
13 row oil cooler
free flow exhaust system

CARBURETTORS
Twin 48 Dellorto sidedraughts
Nylon full radius ram tubes

IGNITION
Sentra electronic distributor
Red Bosch Coil

RADIATOR
Isuzu Bakkie(Pick up) aluminium
electric fan

GEARBOX
Stanza 5 speed manuel
1 st gear to left and down

DIFF
3,89 : 1
now changing to 3,7 : 1

FRONT SUSPENSION
2,8 Skyline GTX with ventilated discs
lowered front and rear

BODYWORK
Fiberglass front spoiler
Fiberglass wheel arches

WHEELS
TSW Blades
Wheel spacers fitted

TYRES
Continental sport contact 195 x 50 x 15

Most Recent Dyno Result : 130 kW and 215 N.m torque ( normally aspirated )
Racing
Drag Racers

Album click to view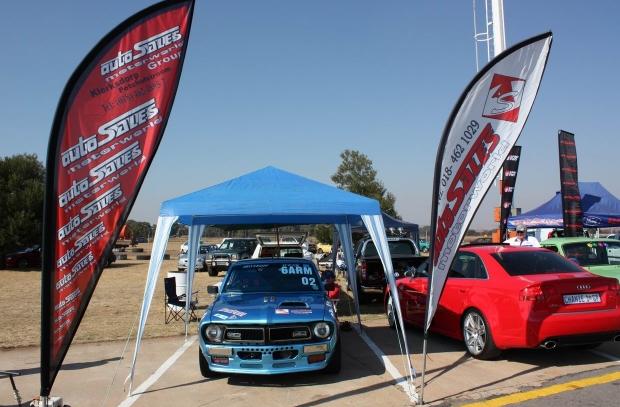 Album click to view
Links
Z Part Numbers
¤