22020-A0211 is genuine Nissan CD transistor ignition sold by Nissan Competition. It was hot stuff in the early 1980s, but now the technology is old hat.
Overview
This ignition unit is fully transistorized to accomodate high speed engine performance and features stabilized spark performance over all speed ranges.
22020-A0211 TRANSISTOR IGNITION $1,378 USD (2011)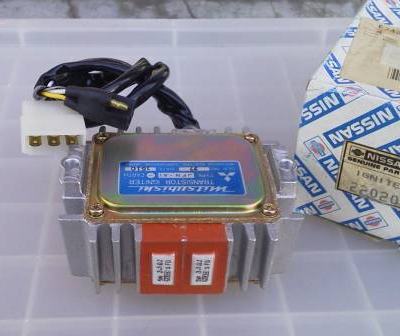 Album click to view
It is competition ignition system. So it doesn't fit any cars factory stock, but is an add-on system.
It was in the Nissan competition catalogs
It was designed originally for Datsun Fairlady Z432 with S20 engine and Nissan Skyline GTR with S20 engine
It works with many other Datsun engines
No. 3 in this photo from the Nismo N10 Catalog competition catalog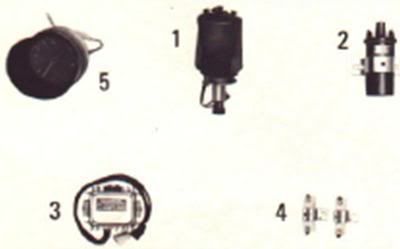 Album click to view
Transistor Ignition
This unit uses a standard Datsun distributor such as 22100-M0820 for A14.
Transistor Ignition KIT
22020-A0211 UNIT-Transistor Ignition $1,378 USD
22433-A0211 COIL ASSY-Ignition
22460-A0213 RESISTOR ASSY-Transistor
24855-E4200 TACHOMETER ASSY (For 6-cylinder engine)
* tach may be modified for use with 4-cyl engines

CD Ignition
There was also a CD (Capacitive Discharge) box available:
22020-M0820 UNIT-CD Ignition W/Harness
22433-M0820 COIL ASSY-Ignition

It is similar to aftermarket CDI ignition which can be had for a couple hundred dollars today.
¤