5-speed 71-series Transmission are inexpensive and available from about 1975-1995. 71 gearboxes can be modified to fit Datsun 1200. Just cut the bellhousing and weld on a fragment of A-series bell housing, then machine the input shaft smaller.
Cut and Shut
Since the 71-series gearboxes do not have bellhousings, a simple adapter plate won't work. Instead, use the Cut-n-Shut method on the front case.
Pilot Bushing
* 32202-B9500 BUSHING-CRANKSHAFT
* used on L, Z, VG, VQ, SR, KA, and CD engines (same as 71C bushing)
* Pilot Bushing Inside Diameter: 0.626 to .6300' (Length: .689')
* Pilot Bushing Outside Diameter: .814 to .815'

Since this is much larger in diameter than the A-series, machining of the input shaft is needed. Then the stock A12 bushing can be retained.
A-series crankshaft bore is for a bushing with 0.671" O.D., length .723"
The input shaft end can be turned down to ~.671 O.D.
Could the A-series crank pilot hole be bored out to .814' so the 71-Series bush can be fitted?
Input shaft end turned down to smaller diameter

Album click to view
Clutch Disc
71-series clutch disc [200mm or 240mm diameter]
* Spline O.D.: 1"
* Spline: 24 teeth

There is an A-series clutch disc that is 1" x 24T: 30100-K0500.
Input Shaft
How far does the input shaft extend past the transmission face?
5-speed: about 17mm past the flange
Flywheel
Use the stock A-series flywheel, which accepts the 180 mm clutch disc. Use the L-series 180 mm clutch disc.
Clutch Release
Use the 71 release lever and throwout bearing. Use a Datsun 1200 hydraulic clutch master cylinder.
Gearshift Location
Comparision of Nissan 6-speed with long-5-speed and short 4-speed. The location of the shifter is close to the location of stumpy gearbox shifter.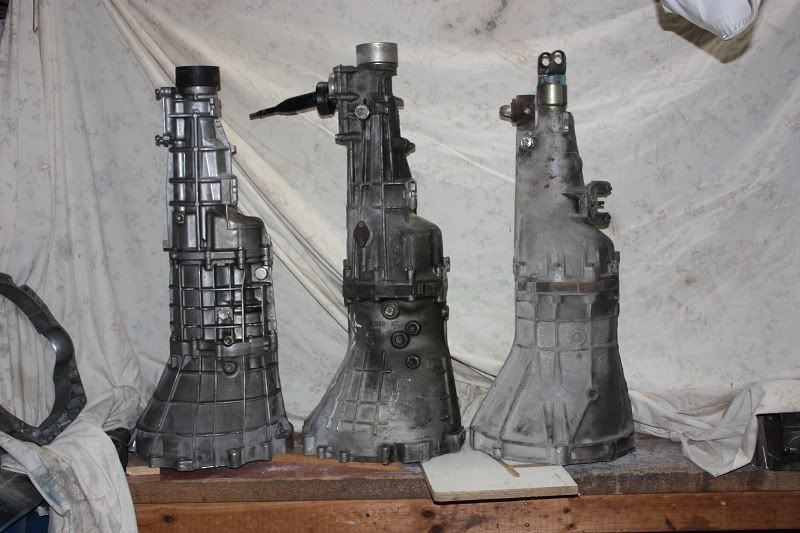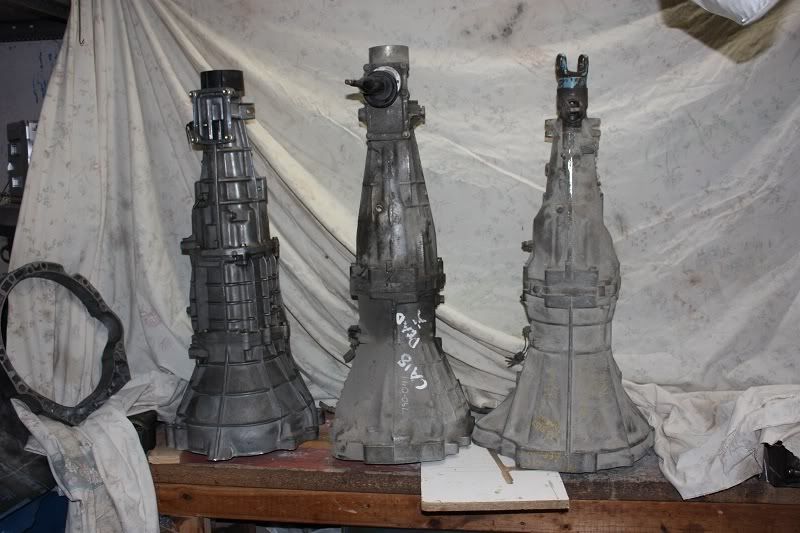 Relocation of 1200 shifter hole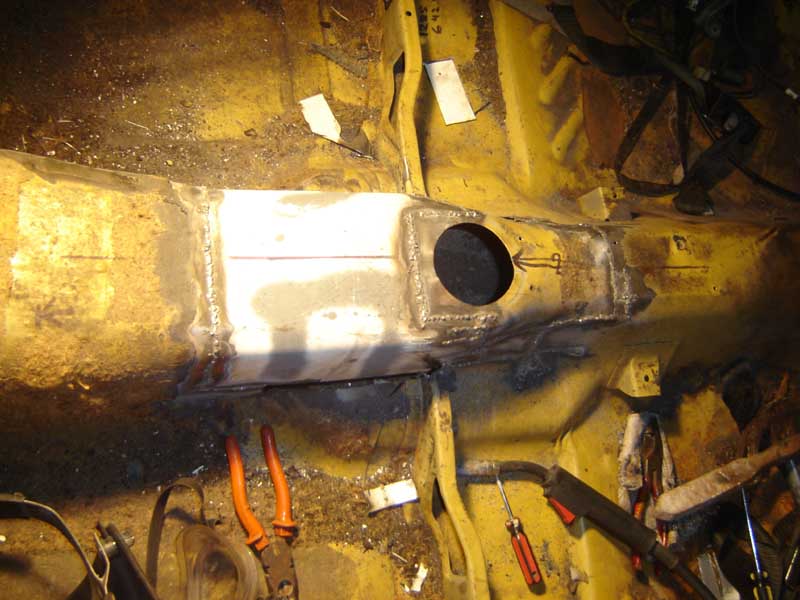 Album click to view
Album click to view
Rear Crossmember
Album click to view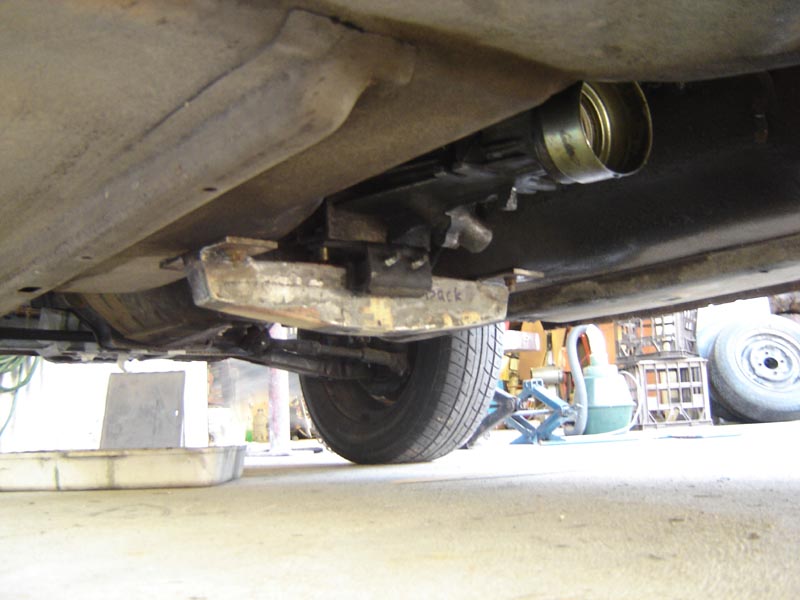 Album click to view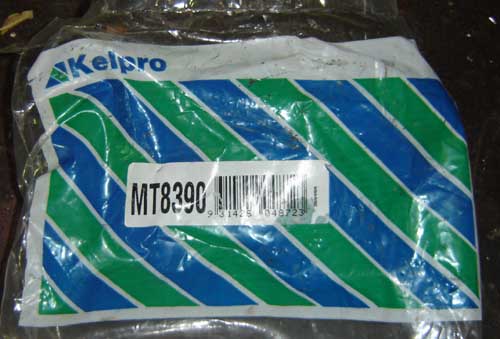 Album click to view
Propeller Shaft
If you use a stumpy gearbox, the stock 1200 automatic driveshaft will work.
If you use a longer gearbox, have a custom-length propeller shaft fabricated.
6-speed vs 71C long vs 71B long vs F4W63 stumpy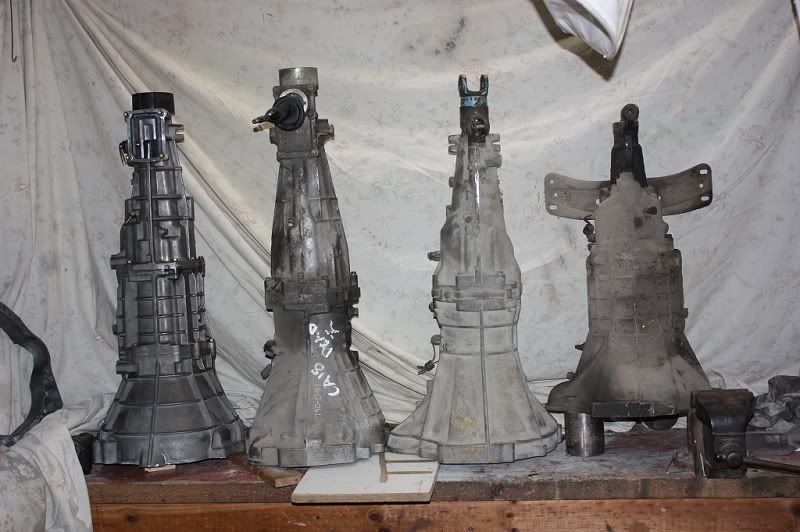 ¤