Datsun 1000 truck in coupe utility style came in the 2nd model year of 1968. It is quite a bit smaller than a Datsun 1200 ute.
Overview
1967 Dec Truck (B20 Ute) added as 1968 model
Export B20 (B20U) introduction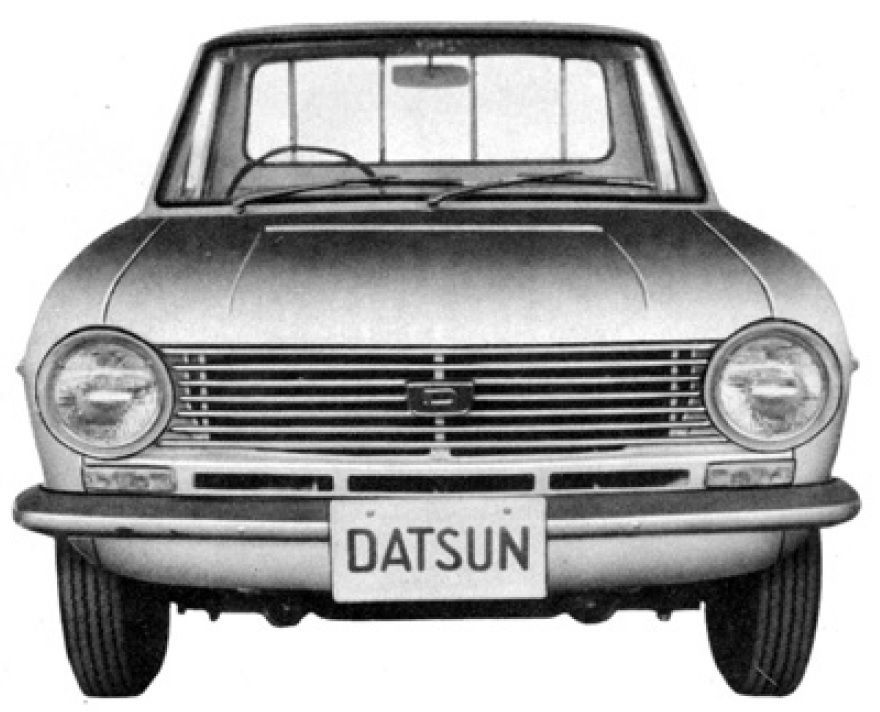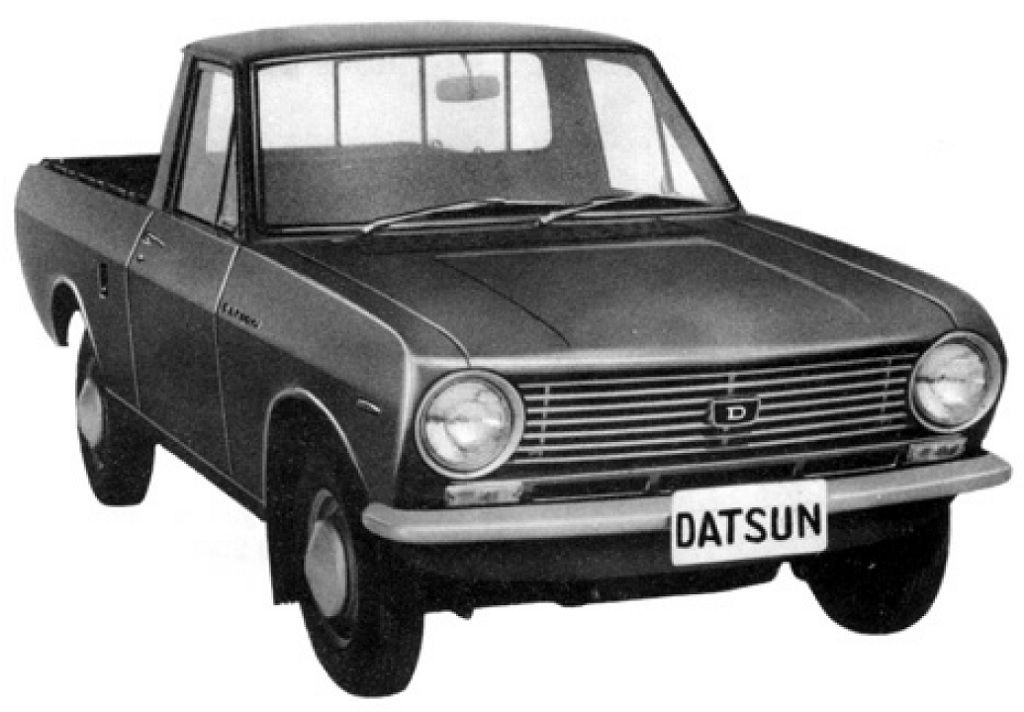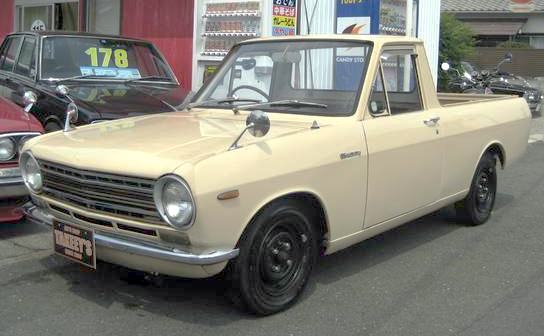 Album click to view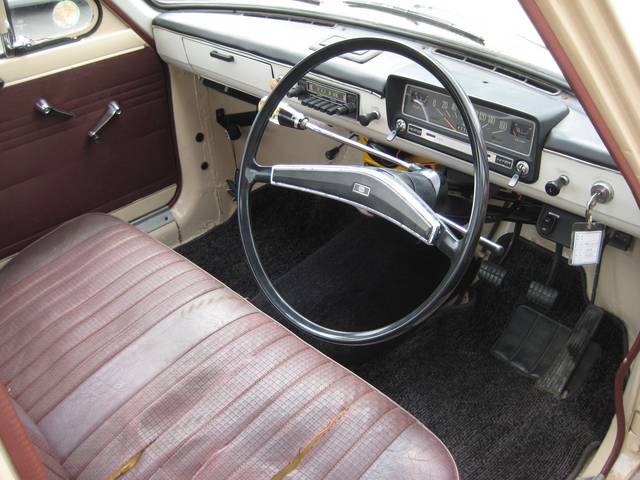 Album click to view
Album click to view,
Loading capacity: 2 passengers + 500kg in cargo body.
1968 B20TU chassis number B20-014367
1968 B20T chassis number LB20-000001
1969 B20STU RHD STD Floor-shift 4-speed 
LB20ST LHD DLX Floor-shift 4-speed

size: B20 tray fits entirely within Hilux tray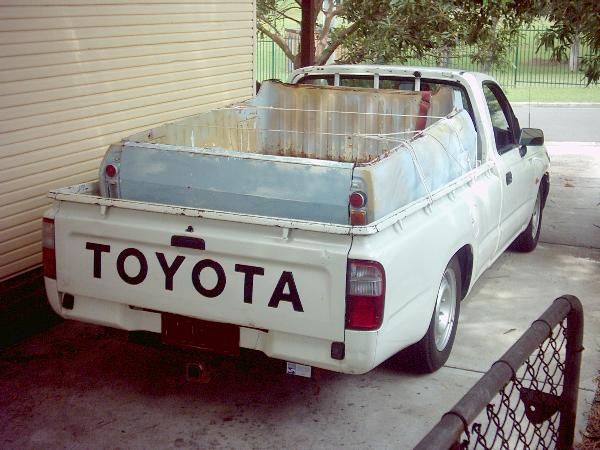 1969 Changes
For the 2nd model year B20, the following changes were implemented:
* Safer, sturdier door locks
* STD model now gets 2-speed wiper as standard equipment
* Interior anti-glare treatment (chrome reduction)
  horn bar
  shift lever
  Turn signal lever
  rearview mirror screws
* Safety pad added to dash
* Fuel filler lid added
* Grille redesigned along with front apron
* Back-up lamp now standard equipment

Fuel Filler
1968 had exposed fuel filler cap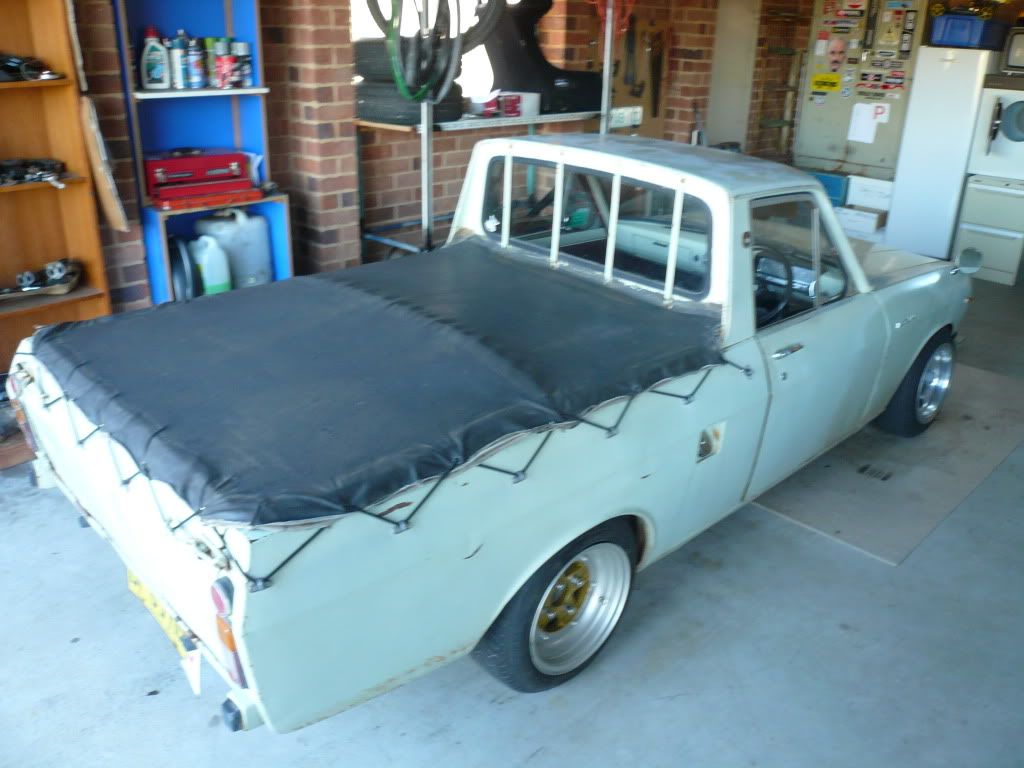 Post click for topic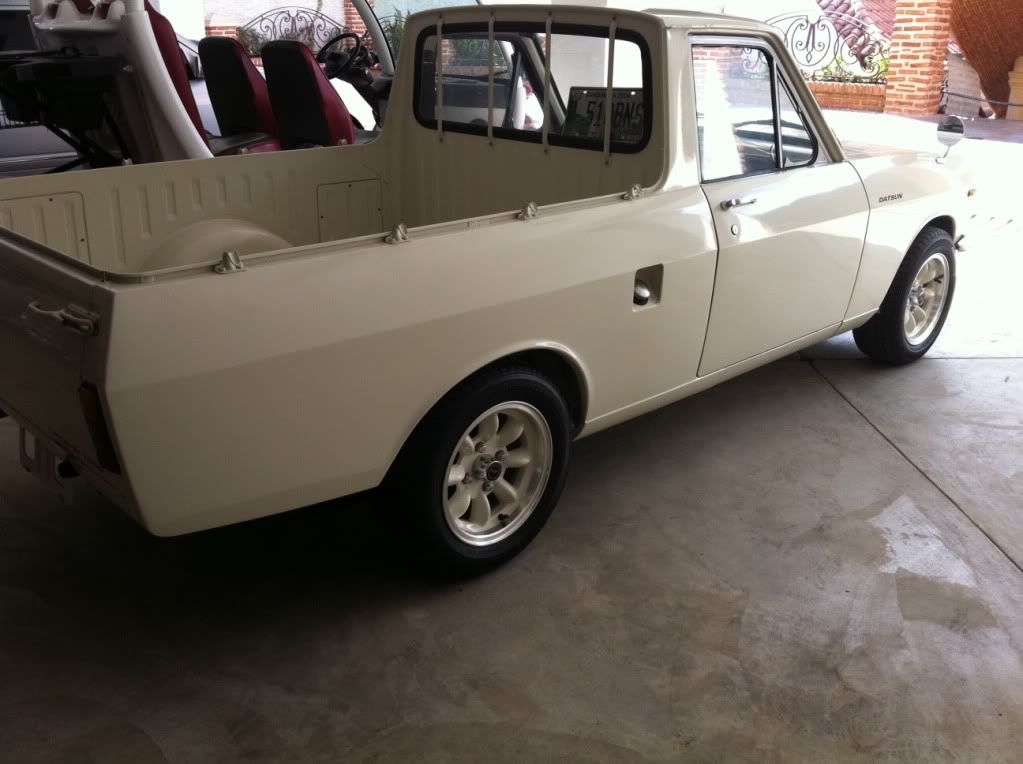 1969-1970 had a fuel filler lid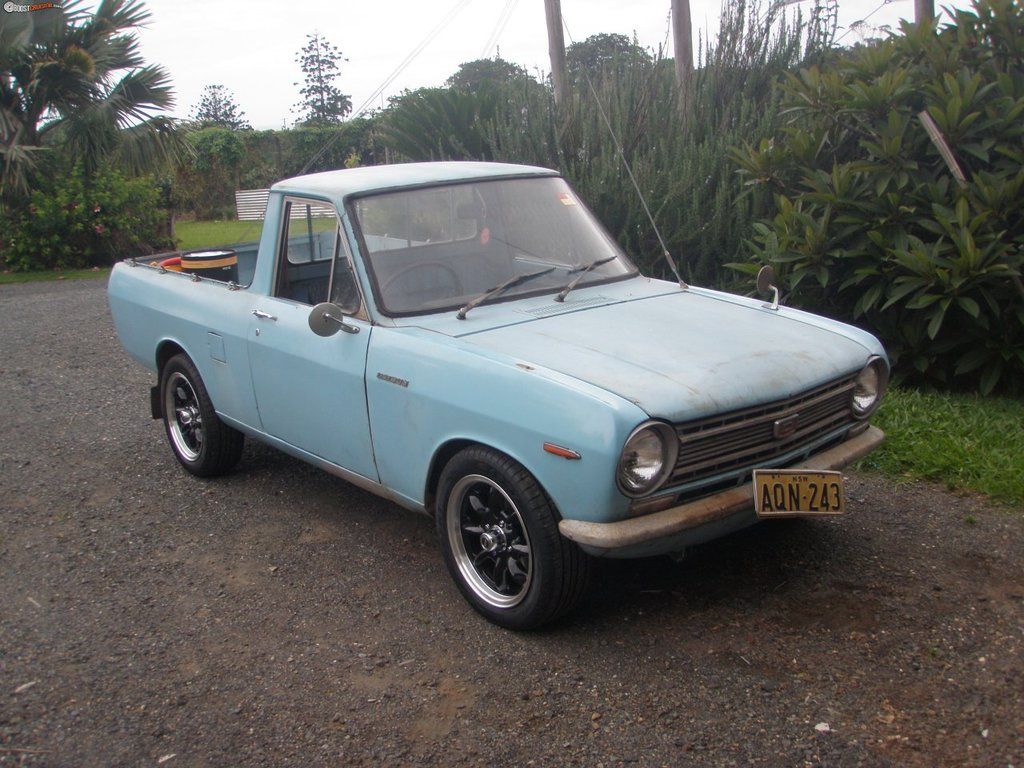 boost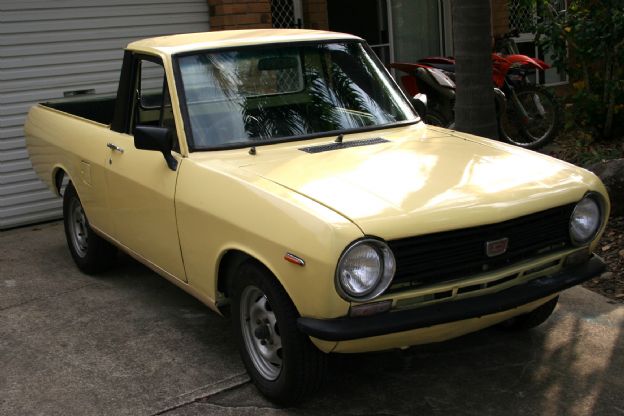 Grille
See Main Article: B10 Grille#Truck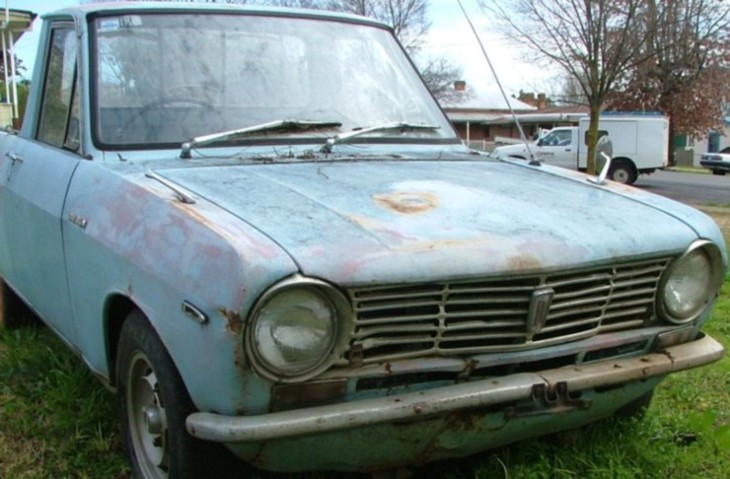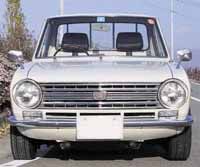 Equipment
Export
Options
1968
Back-up lamp with 12V-25W bulb
Fog lamp on front bumper
Cigarette lighter
AM radio
Heater
double horn (low tone horn option)
two-speed wiper motor
windshield washer
passenger sunvisor
outside rear view mirror
safety belt
fuel filler cap lock

1969 adds these options
clock
LHD steering lock
anti-skate wiper blades
45 AH battery
air cleaner with deicer

Not Available
B10 options Not available on B20
LHD passing light
front reclining seats
carpet
arm rest
anti-sun glass
door side moulding
drip channel moulding
back window moulding
windshield moulding
door switch
fuel filler lid lock
over rider
large wheel cap

Standard Equipment
standard fitment

40 AH battery
back-up lamp (1969)
safety glass
2-speed wiper (1969)
white sidewall tire

Upload click to view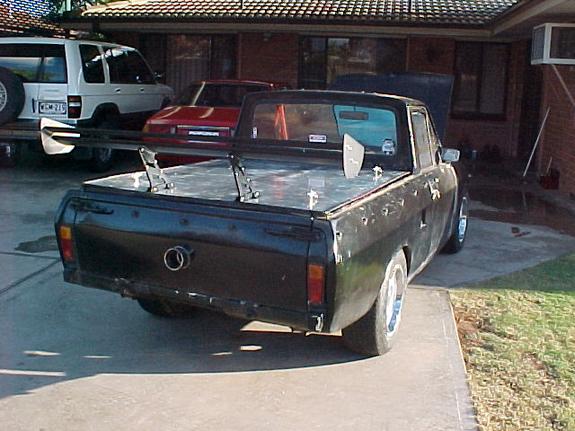 Album click to view
Colors
1968 Export
red trimming
637 white
652 light blue
701 red
702 light gray
714 yellow green

Green and Gray switch for 1969.
1969 Export
red upholstery
825 Green
701 Red
637 White
714 Light Green
642 Blue

Album click to view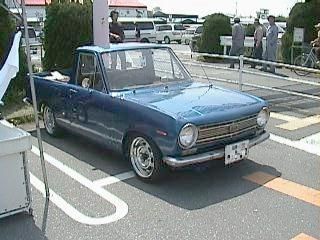 Album click to view
B20 Style
See Main Article: B20 Style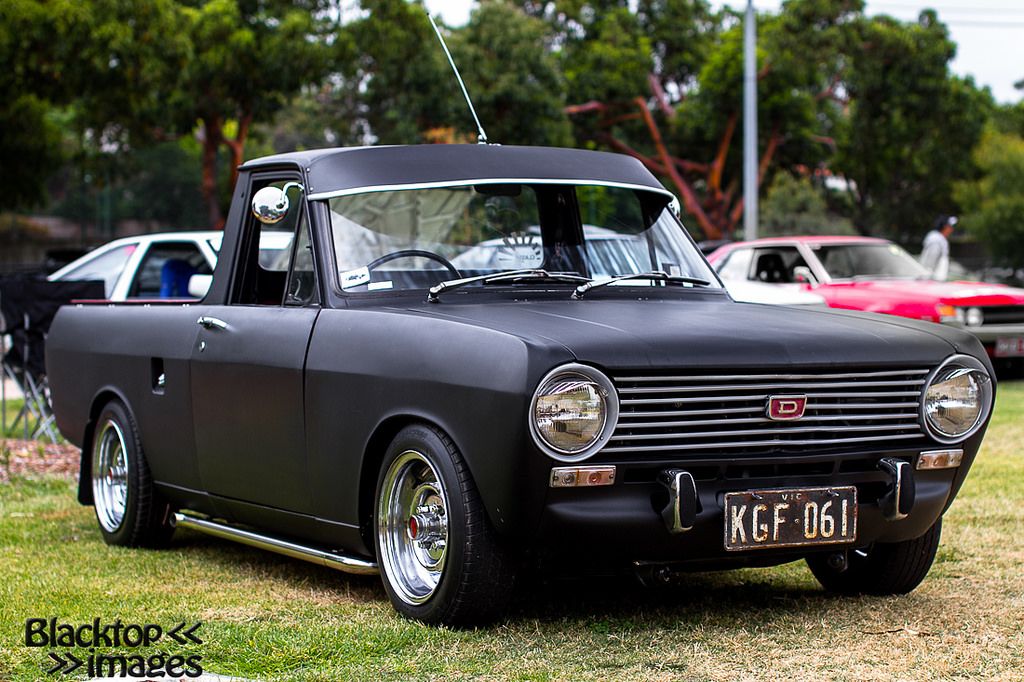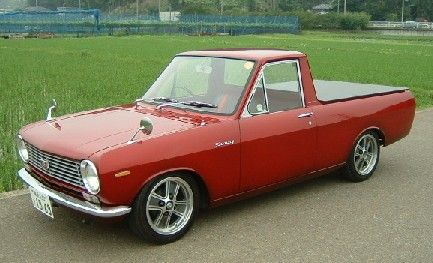 ZA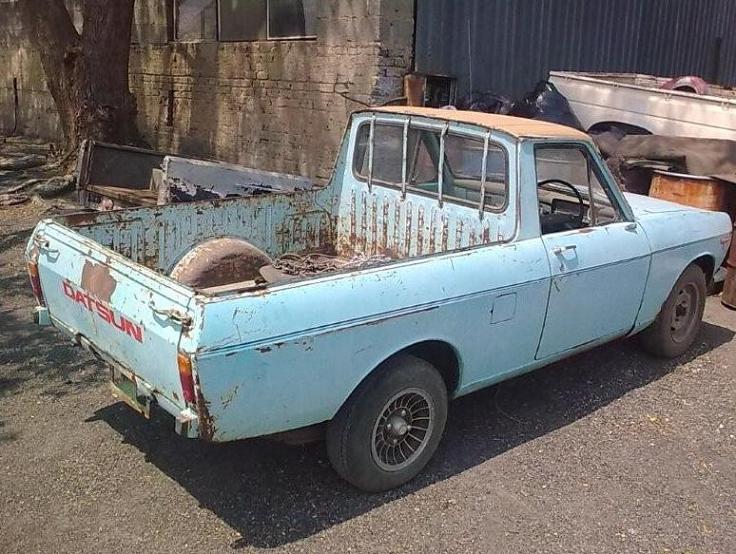 Album click to view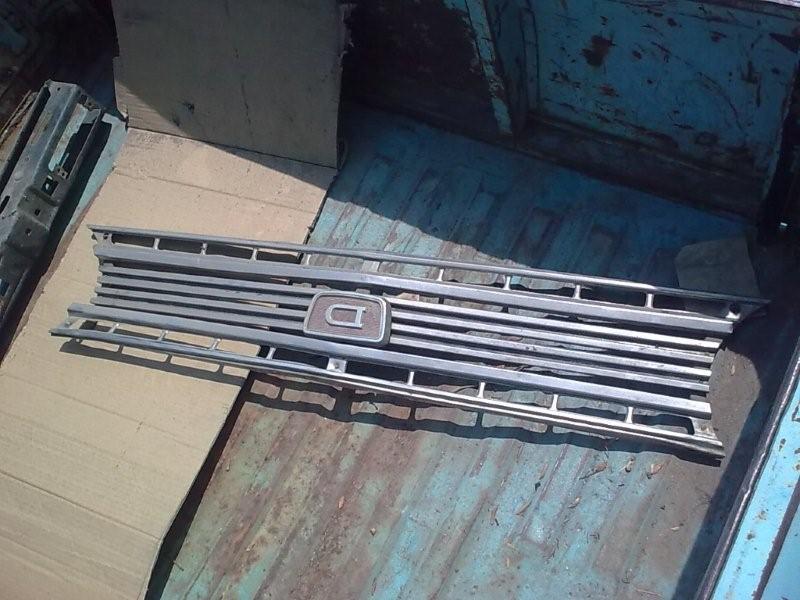 Album click to view
Album click to view
Album click to view
Album click to view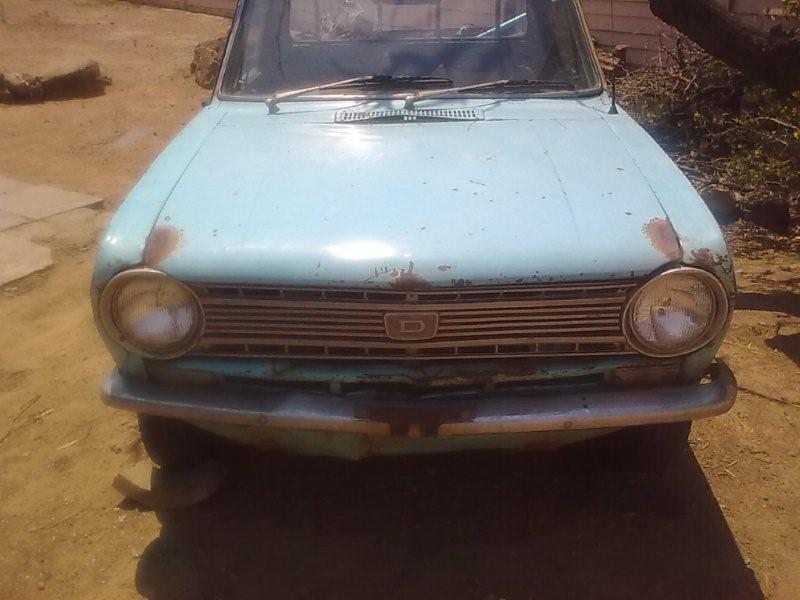 Album click to view
Photo Index
Click any thumbnail to see it full size in our
Club Photo Album
. Read details or post a comment!
¤