Late model Datsun in Australia use a Bosch internally-regulated alternator.
Bosch EE
Bosch of Australia EE 14V3 9 190 067 005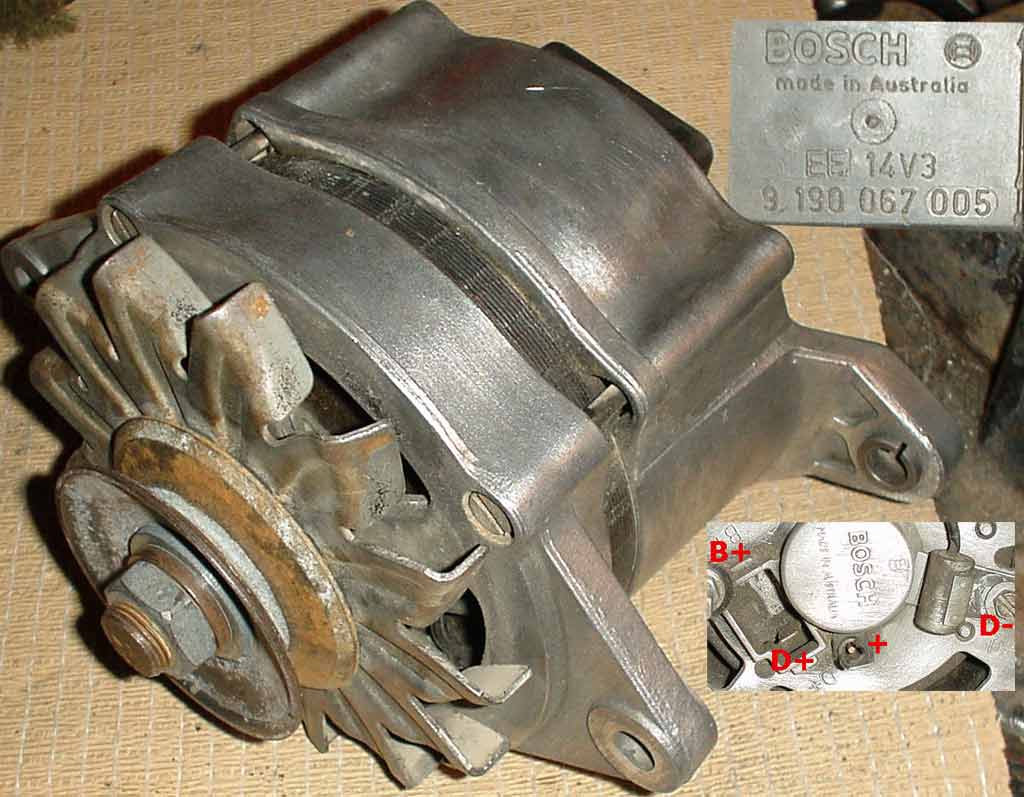 Album click to view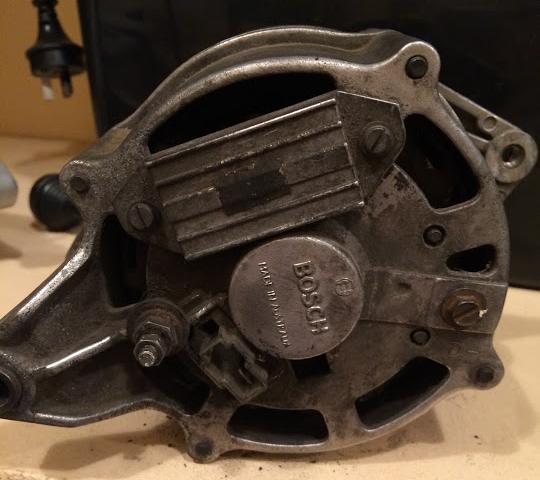 89 AMP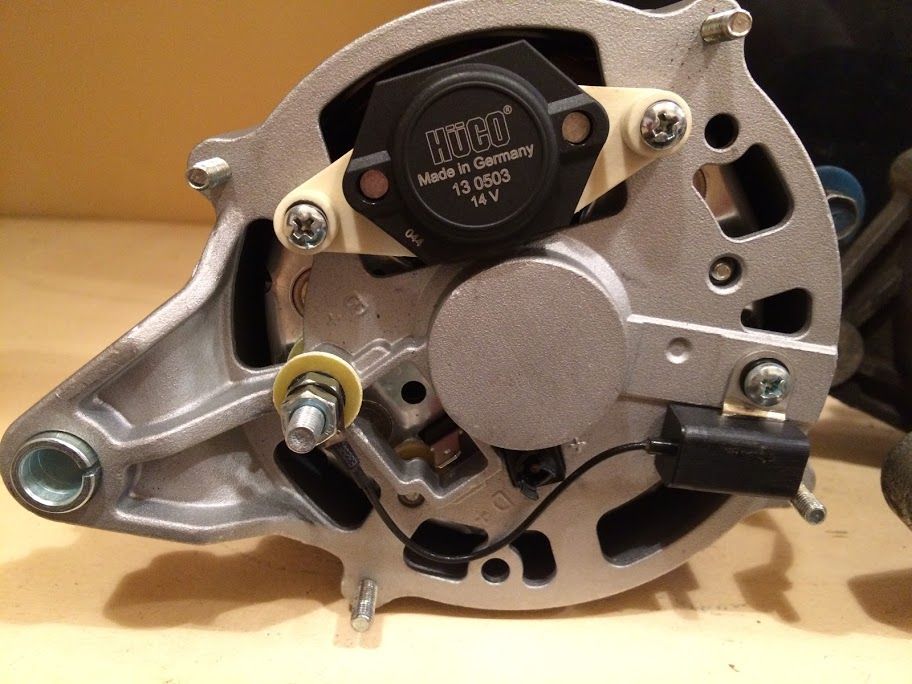 Standard

89A

Wiring
Wiring
* B+ (power output to battery)
* D- (earth) 
* D+ spade terminal - Dash Lamp
* + with a plug in terminal (test only)

Bosch E65
Bosch E65-1003 from 1990s Ford/Holden/Toyota is one of the inexpensive Alternator Upgrades available in Australia (the "Falcon EA" alternator).
Basically it puts out max of 70-85amps (depends which u get), instead of 35 amps, good for BIG stereo, BIG driving lights or injection setups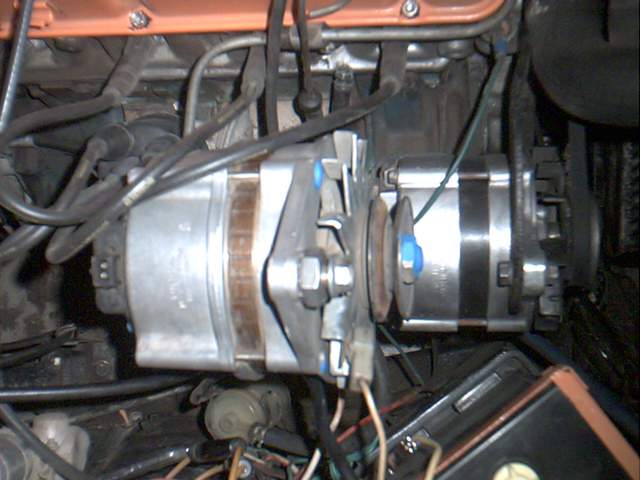 Album click to view
70-85A Bosch internally-regulated
1988-1991 Ford Falcon EA 
* a bit of grinding away
* the wiring needs to be changed 
* Fan belt different size

mounting diagram (Early Engines - left side)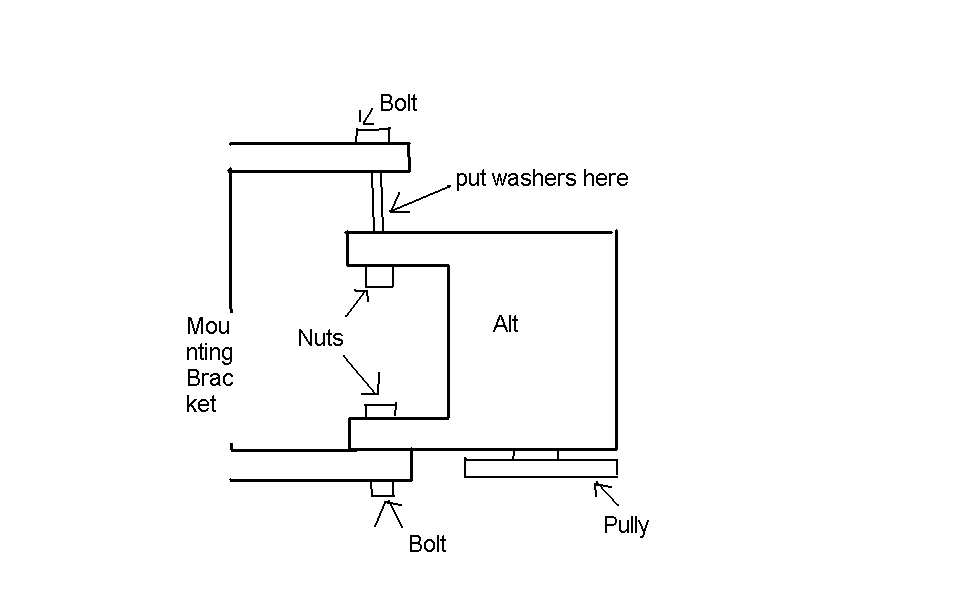 Album click to view
Late engines with cast-iron engine bracket needs 13mm ground off the rear of the bracket.

Album click to view
Adjustment Hole (mm) M10x1.25
Pivot Hole (mm) 10xM10x1.25
Adjustment to Pivot 187mm
Inside Feet To Feet 67mm (stock: 80)
Pulley 70mm
No Of Grooves 1A
Plug RP93

RP93 connector AUSTRALIA
* 1988-2002 Holden Commodore
* 1988-1991 Ford Falcon EA
* 1994-2000 Ford Transit heavy duty
* 1991-1997 Toyota Lexcen
* 1991-1996 Mitusbishi Magna
* 1989-1993 Nissan Skyline

¤