Datsun 1200 Trucks look good with a canopy.
Overview
A canopy (camper shell, sometimes called truck topper, truck cap, bed cap, box cap, or simply shell) is a small tray/bed housing used as an accessory for a pickup truck or coupe utility. The Datsun 1200 Truck is a coupe utilityᵂ. This covers the cargo from the weather and in many cases looks stylish. A soft-top version is called a Tarpaulin.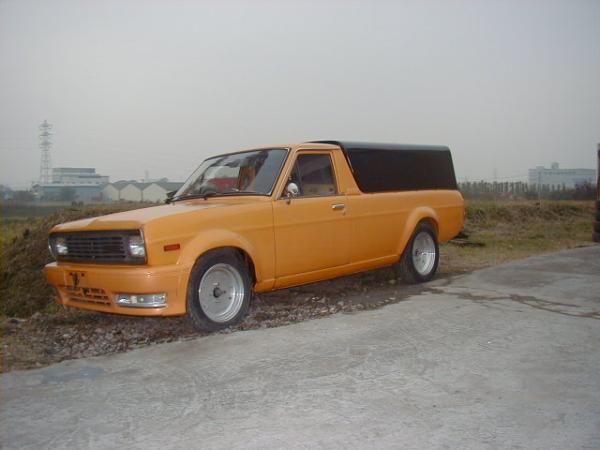 Album click to view
Album click to view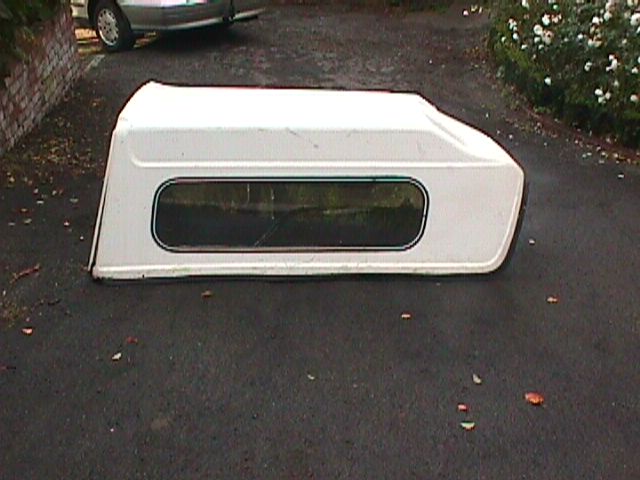 Album click to view
Album click to view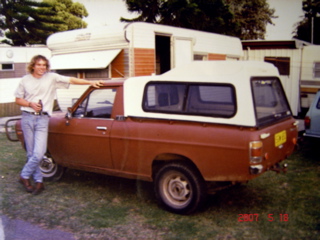 Album click to view
Album click to view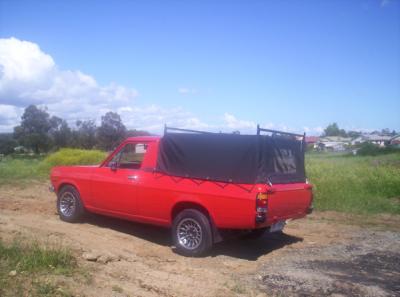 Album click to view
Album click to view
Album click to view
Bakkie
In South Africa, fitting a canopy to the B140 is very popular.
http://www.chariots-auto.co.za

Beekman
Super Canopy Half Door

SUPER CANOPY BY
BEEKMAN FIBREGLASS (CAPE) (Pty) Ltd.
BOX 76 SANLAMHOF 7532 CAPE PROVINCE

Bucco
Sadly, it seem Bucco is no longer selling B140 canopies.
Nissan 1400 Full Door Canopy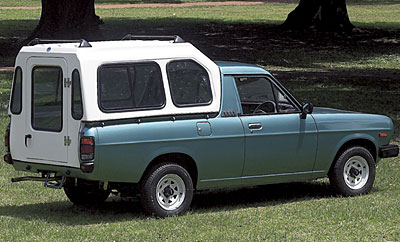 Album click to view
Nissan 1400 Half Door Canopy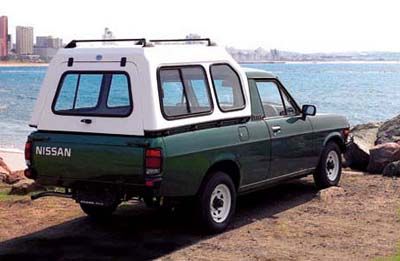 Specifications
Canopy bolted to vehicle as standard fitting for higher safety
2-Bar Roof Rack as a standard feature - feet are made from non-corrosive high tensile plastic and cross-bars are epoxy coated oval steel tubes (100Kgs Max. Load)
Fibreglass double skinned lockable rear lif-up door with large toughened automotive safety glass for greater visibility, heavy duty double gas struts opening mechanism and two-way locking mechanism which locks door to reinforced side plates for greater stability
Sliding lockable windows and additional fixed windows are rubber mounted (kick-out) on each side with maximum length toughened automotive safety glass
Canopy is designed to seal to the rear of the vehicle's cab and easy access is obtained through the vehicle's rear cab sliding window.

Optional extras:
Colour coding to match the vehicle colour
Window tinting to reduce internal heat and for greater safety
Non-slip Polyurethane Lining to vehicle's bin
3rd Brake Light fitted to the rear of the canopy
Fitted PVC Air Vents
Excalibur Running Boards
Internal Switchable Strip Light
Heavy Duty Roof Rack (250Kg Max. Load)
Clip-on adaption for easily removable canopy (for safety reasons, not recommended)
Woven Rubber Bin Mat
Tow Bar and/or Bull Bar
Internal or external burglar guards for all canopy windows.
Canopy King
Classic Half Door

SA Canopy
SA CANOPY 2010 LIST
NSA001 NISSAN 1400 HD F/G/D
NSA001AV NISSAN 1400 HD F/G/D + AIRVENT
NSA065 NISSAN 1400 HD F/G/D - B/SIDES
NSA085 NISSAN 1400 HD F/G/D - C/BLANK
NSA004 NISSAN 1400 FULL DOOR
NSA055 NISSAN 1400 FULL DOOR - B/SIDES
NSA103 NISSAN 1400 FULL DOOR - C/BLANK
NSA128 NISSAN 1400 HD F/G/D SPORT
NSA131 NISSAN 1400 SPACESAVER

SA Canopy Carryboy SA Series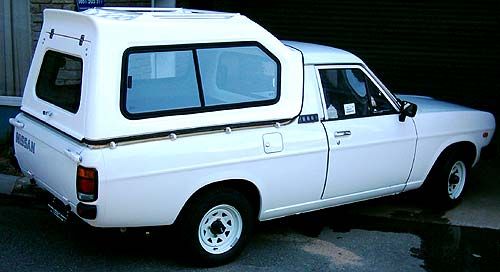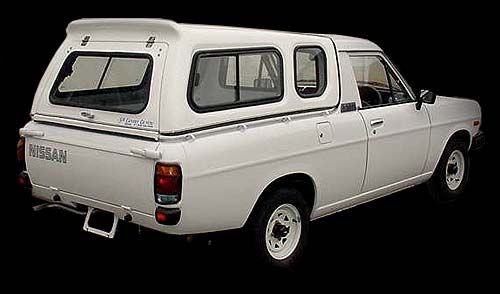 SA Canopy

Skytop
Skytop - one of the strongest canopies available!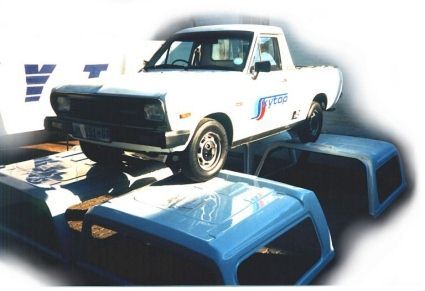 On 18th July, 2000, at our Edenvale factory, we decided to 'put our canopy where our mouth is' and perform the ultimate strength test on the Skytop. Four canopy shells were randomly selected off the production line, and our Nissan 1400 was lowered by crane directly onto their roofs! Notice that no bending, buckling or distortion occurred when the full weight of the vehicle was brought to bear on the roof of each canopy! After the test these four shells went back onto the assembly line without so much as a hairline crack, or being any worse-off for their punishing ordeal.
Bakkie Canopy Photo Index
More photos at Bakkie Gallery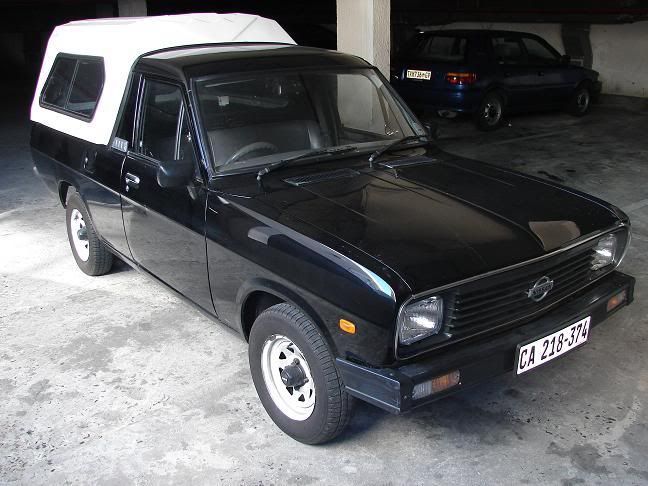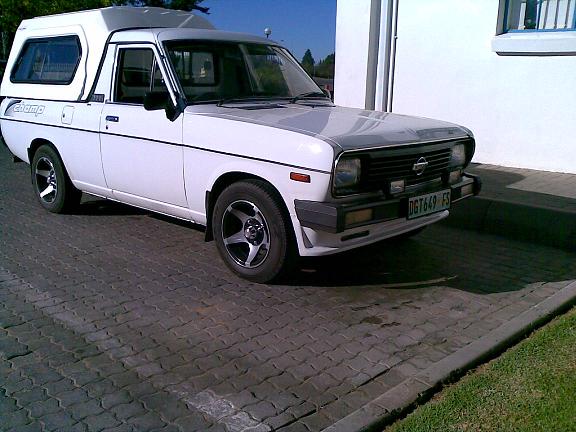 Album click to view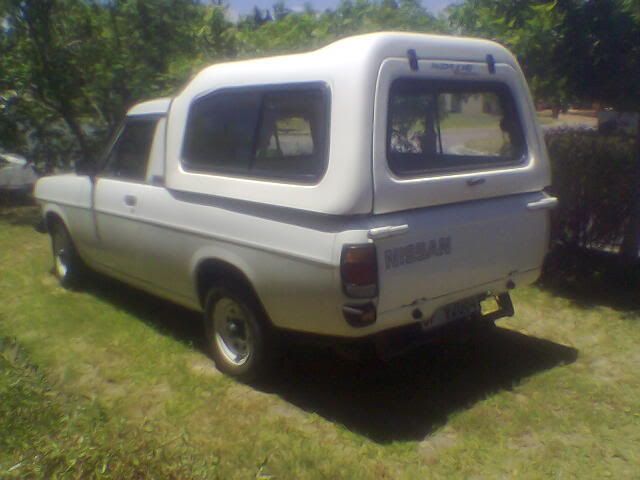 ¤