Custom caster rods (aka "castor rods" aka "tension rods" aka "radius rods" or "strut rods") are useful when you wish to add more caster. The 1200s rods are non-adjustable and subject to slight binding when a lot of caster is dialed-in.
For the stock item, see Tension Rod

Overview
Longer castor rods can be shortened to improve castor: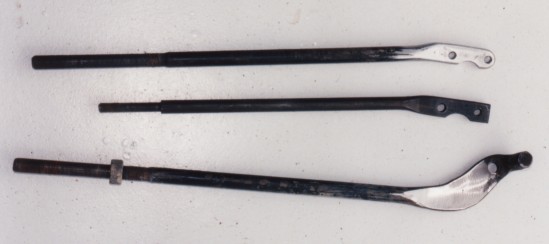 Album click to view
Adjustable rods, adjustable for castor, have more threads so they can be pulled farther in.
Jointed rods remove the slight binding effect
Maddat
Maddat caster bars allow a lot of adjustment, and are a lot stronger than the standard bars.
Product No ACK1200 Caster Adjuster Bar Kit (1200). Suits 1200, Stanza and Sunny with 46mm bolt spacing. These are machined from high-quality 4140 steel and heat-treated after forging to ensure that these are much stronger than original. Supplied with polyurethane bushes and finished in gloss black. These have a lot of adjustment.
Late 1200 (1976-up)

Album click to view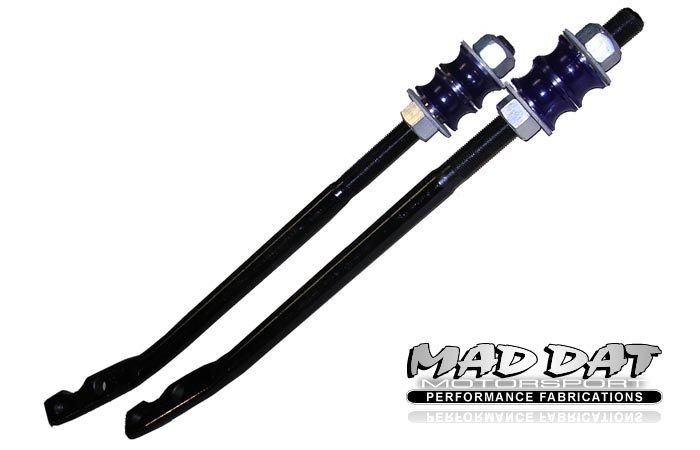 Album click to view
Torana Rods
A set of GM LJ Torana rods that have adjustment, but drilling is required to fit the thicker rod to the body, and modifications need to be made to the rod to match the balljoints.
lc torana castor rods: Discussion of GM Holden Torana adjustable caster rods into Datsun 1200
Album click to view
Album click to view
Album click to view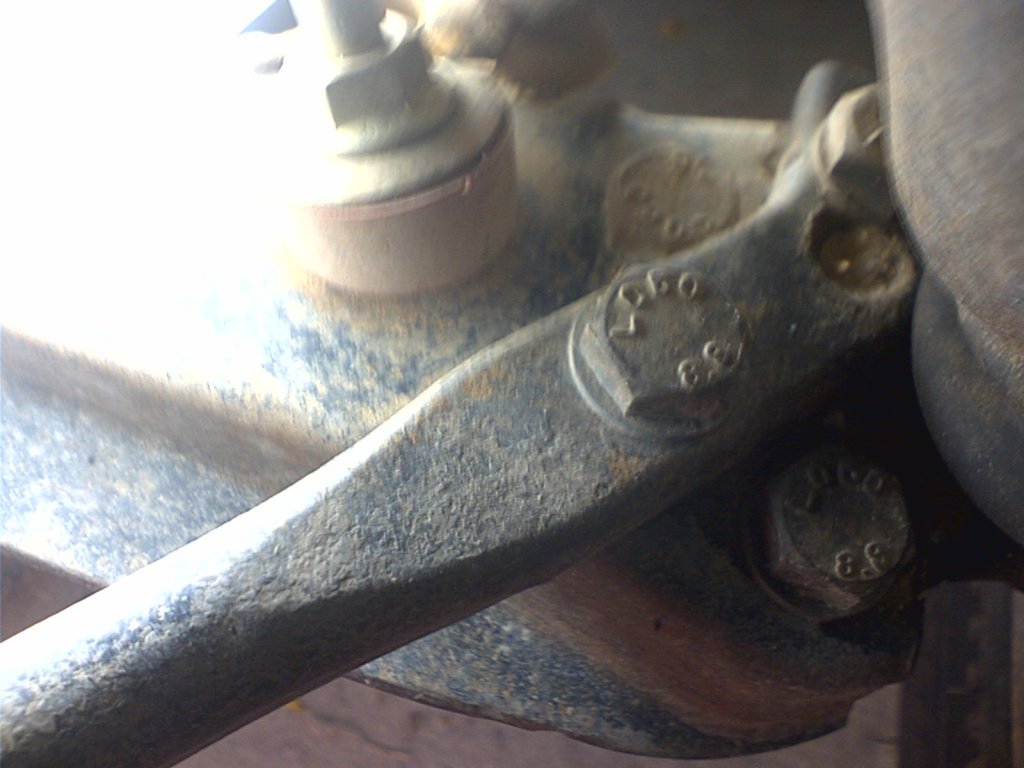 Album click to view
Album click to view
Pitroad Rods
Pitroad sells these mail-order: Pillow ball tension rod

Album click to view
The downside to this type is there is not much room for bushings. Datsun Competition recommended using stiff bushings, but not removing them completely.
Nissan Competition
Tension/Compression Rod Bearing Kit. This kit prevents suspension geometry changes under high cornering forces, and reduces front end dive while braking. It retains the stock rear bush, but replaces the front bush with this easily-rotating bearing.
Album click to view
Experimental Engineering Tension/Compression Rod Bearing Kit. This kit fits: All 510, 610, 710, B210, 240Z, 260Z, 280Z, 280ZX, S12 200SX, & Z31 300ZX thru 7/87. This kit includes all parts necessary for one car, a 'U' shaped gauge for setting pre-load, and complete instructions.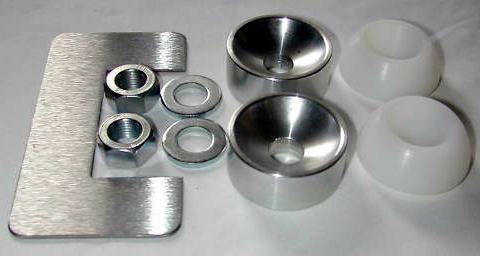 Album click to view
The T/C Kit eliminates all rearward movement of the front wheels caused by bushing deflection. At the same time it reduces the amount of force required for the T/C rods to pivot during suspension travel by 75% vs. stock rubber and by up to 95% vs. polyurethane bushings. This is accomplished by replacing the forward bushings on the tension/compression rods (aka: strut rods) where they attach to the chassis with pivoting ball & socket joints. These joints completely eliminate all rearward deflection under driving, cornering, and braking loads. This insures that castor remains constant and toe changes under heavy braking and cornering loads are very nearly eliminated.
Album click to view
Photo Index
Click any thumbnail to see it full size in our
Club Photo Album
. Read details or post a comment!
¤