Inspect Mechanical Advance
Inspect Vacuum Advance
Check it to make sure there is no Vacuum Leak.
Also See: Vacuum Leaks

Push the lever, then put your finger on the pipe. The lever should stay in position. Replace the advance unit if it the lever instantly pops back.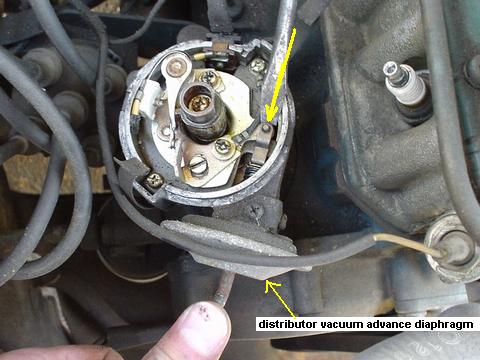 Album click to view
Or use the gun method. If it holds vacuum the unit is good.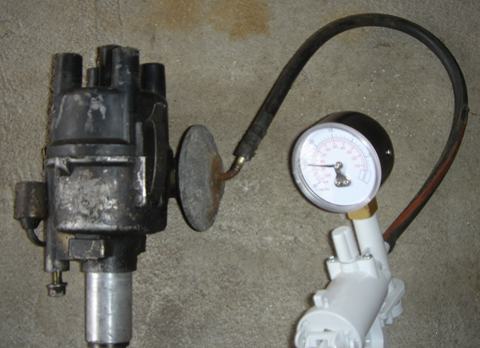 NOTE: as a temporary fix for a leaking advance, you can plug the vacuum hose to stop the leak. That won't fix the advance unit, but even so the A12 will run pretty good without the advance working. For best performance, replace the bad unit.
Inspect pin for wear.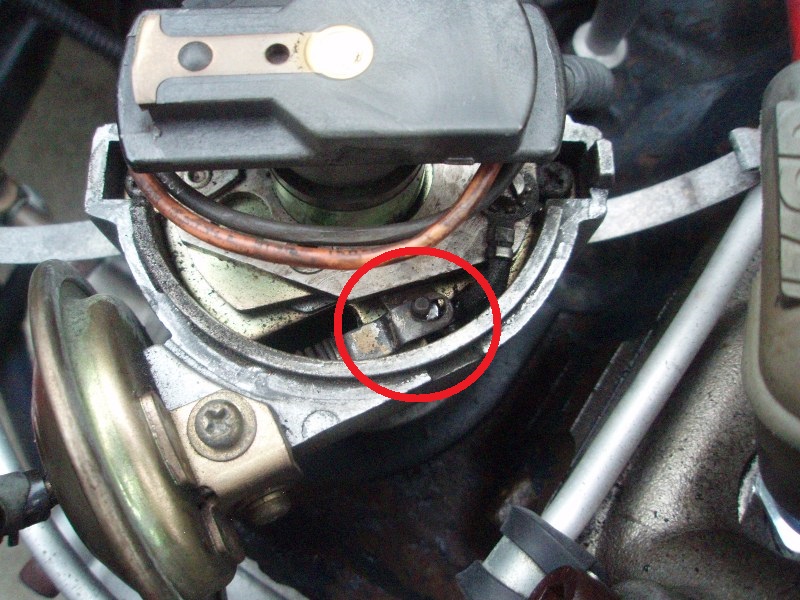 Album click to view
Inspect Contact Points
Adjust your 4-cylinder points to 49-55 degrees