There are two types of Reduction gear starting motorᵂ for A-series engines -- Hitachi or Mitsubishi. Reduction gearing means the starter turns slower, but applies the same horsepower. This means increased torque, which is especially suitable for cold weather starting.
Overview
Pitroad Reduction Starter for 1971-1973

Bprojects Reduction Starter (1.2Kw)

For 1974-up ute crossmembers, cut a bit of the right-side tower like this:

Hitachi Reduction Starter
23300-H9100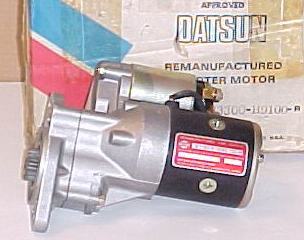 Album click to view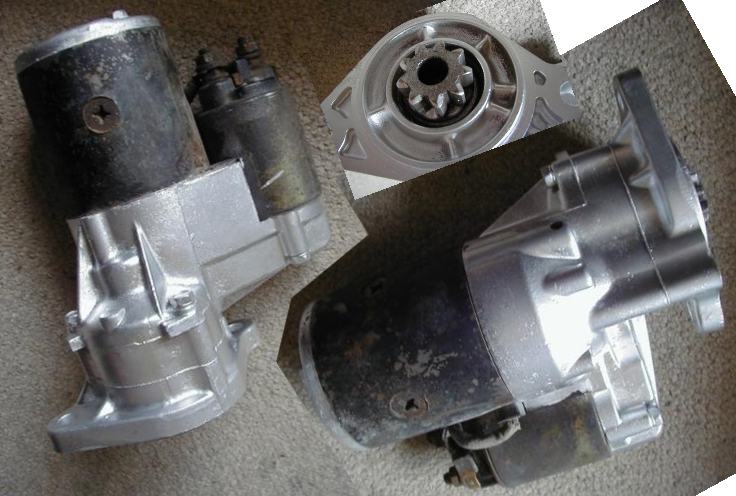 Album click to view
1977 Canada models and 1978-up USA models used an optional reduction gear starting motor with increase torque for easy starting in sub-zero temperatures. This is also a good upgrade for high-compression engines. It was used in Japan market too.
Album click to view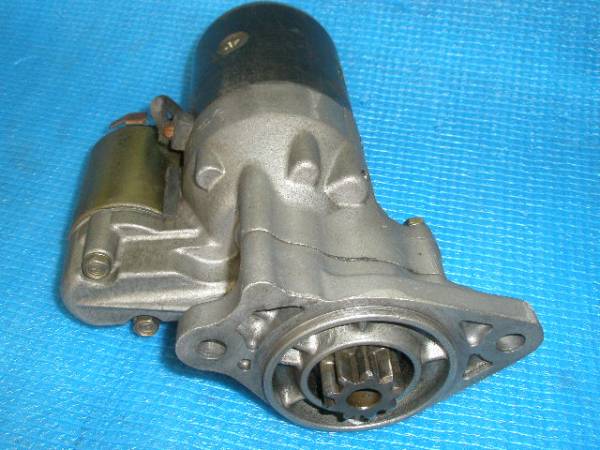 Album click to view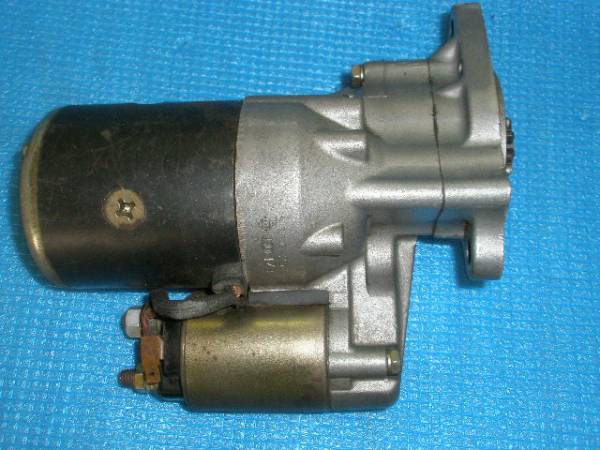 Album click to view
The Hitachi can be identified by the thin end plate. By contrast, the Mitsubishi reduction starter uses a thick pressed steel end plate which looks like a standard starter.

Album click to view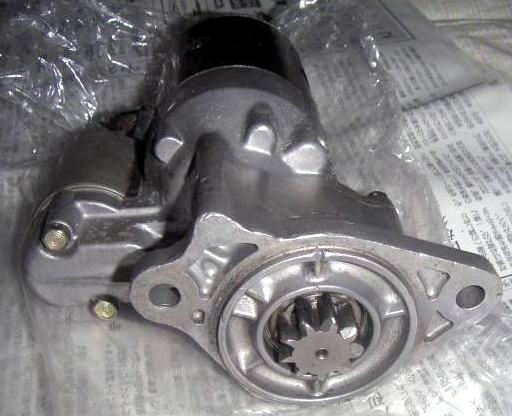 Album click to view
Details on fitting this to a Datsun 1200 are needed. Can it be done? On the B210 it requires a different right-side engine mount. Reportedly it does fit the B110 and B310 crossmembers.
Mitsubishi Reduction Starter
The Mitsubishi reduction starter motor was used in Japan market B310s. It was not used USA market. This motor has a thick drive gear casting and a thin sandwich section in the middle (the Hitachi is made the other way: Thick sandwich with thin drive gear casting).
Album click to view
Album click to view
Album click to view
¤