Datsun Rogue is a Sport Utility model with get-up-and-go via supercharger.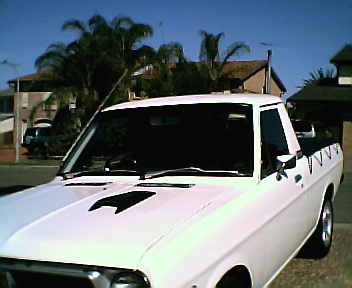 Album click to view
Overview
Rouge: I've had this thing running since the end of March, daily driven and driven hard! Loves to eat sparkplugs. Still eats Gen 3`s
Club member Rogue added a blower to the A12 in his Datsun 1200 pick-up.
Compressor is mounted where alternator was on the original A12. Sandwich plate between carburetor and manifold connects to the supercharger via hoses.

Album click to view
Uses standard inlet manifold
Holley 320CFM 2-BBL carburetor, main jets #52
Crank & blower pulleys are custom made by a local pulley manufacturer
AMR300 blower off Subaru Vivo run at 2.5:1 overdriven ratio for 8psi boost
A12 running 8.8:1 comp ratio (two Monotorque head gaskets)
Initial timing 9 BTDC with vacuum advance untouched
Replace the small 56-series gearbox with a larger 60-series Transmission
To optimise performance you really do need a blower grind cam (something with no more than 112deg lobe separation angle). Run stock rockers.
Rogue: Mounting was as simple as fitting an alternator (the AMR300 is off a Subaru Vivo 660cc and most Jap importers/wreckers sell them for no more than $200) with a few spacers needed to line up the custom made crank & blower pulleys (which were made by a pulley manufacturer here in Sydney). Use an early model 1200 alternator bracket to mount the blower to the block (slight grinding needed to bolt hole in bracket to make it fit).
Mini bonnet scoop (Ford style) allows fresh air to reach the carburetor

Album click to view
Album click to view
Holley carbutetor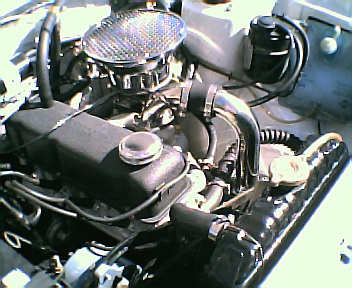 Album click to view
S/C a12 is in.........!!!: Yeh it`s in and going better than I ever expected! Boost is instant ... Instant suuuuuurge then grab another gear then suuuuuurge etc.....
Mercedes Kompressor by Eaton is next up (larger, for more power)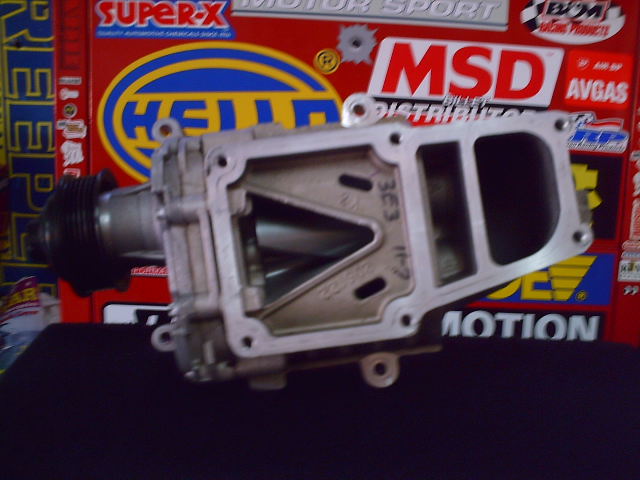 Album click to view
¤