Datsun 1200s used a steering column that is integral with the Steering Gearbox. Most have a simple tubular column, but GL models were fitted with a safer Collapsible Steering Column — as in all modern cars.
Overview
If your column, as seen under the dash, is a simple tube, it is the standard kind. But if it is dimpled, it is a collapsible column.
Safety Column (collapsible type)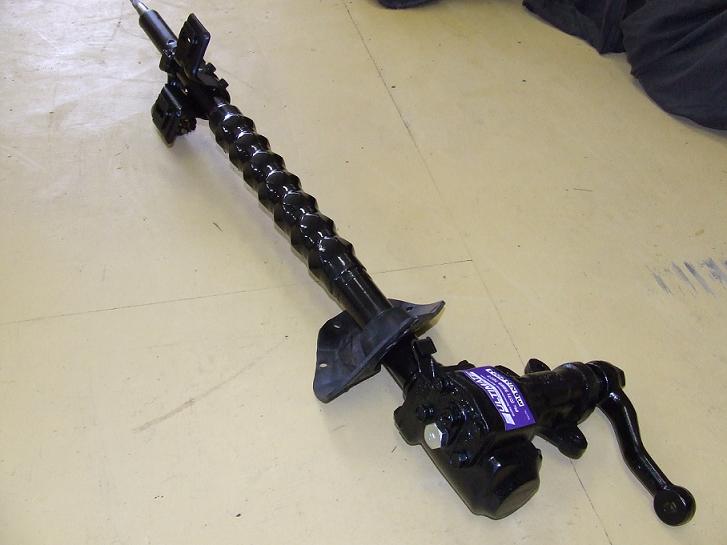 Album click to view
All North America 1200s, GL models in Japan, and newer Australia utes, were fitted with the collapsible safety column.
Steering Gearbox with rigid Steering Column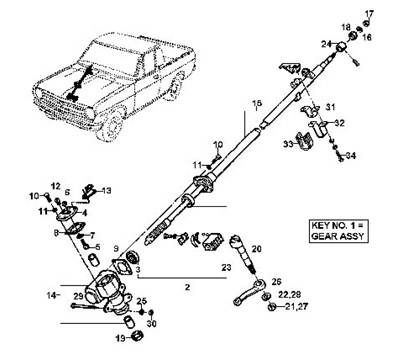 Album click to view
Bushing Repair
Steering Column Grommet
67812-G1500 Grommet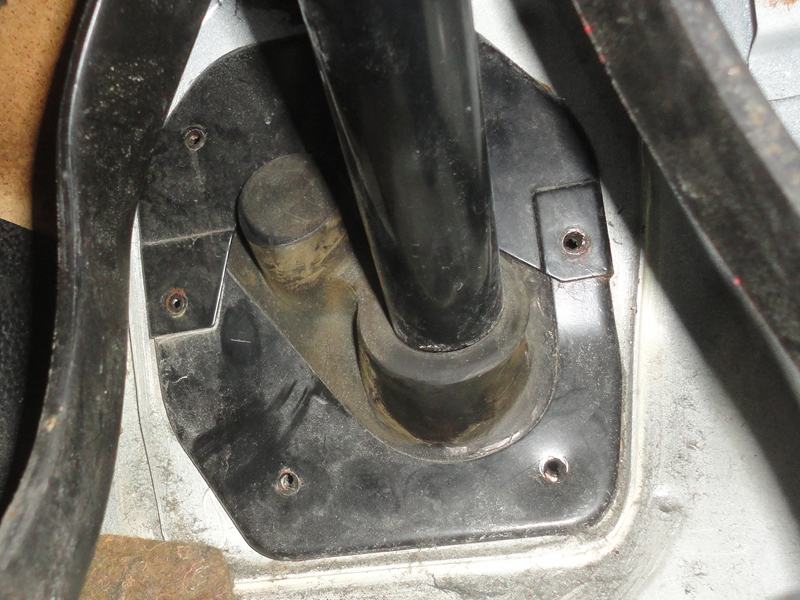 Album click to view
RHD (Japan)
67812-H1004 GROMMET-steering post VS,VP,VD.3-speed
67812-H1005 GROMMET-steering post GL,GX
67812-H1006 GROMMET-steering post 3-speed
67812-H1007 GROMMET-steering post 4-speed, Automatic -8910 
67812-G1500 GROMMET-steering post 8910-
67813-H1000 PLATE-steering post grommet, upper -8910
67813-G1500 PLATE-steering post grommet, upper 8910-
67814-H1000 PLATE-steering post grommet, lower
08510-51612 SCREW (fixing grommet) 6 <> 08510-52012 

LHD grommet 67812-H1601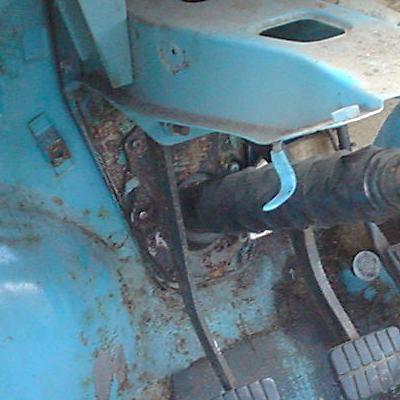 Album click to view
LHD (USA)
67812-H1601 GROMMET-STEERING POST
67813-H1600 PLATE-STEERING GROMMET LOWER
67814-H1600 PLATE-STEERING GROMMET UPPER
08510-51212 SCREW-TAPPING M5 GROMMET FIX (6)

Steering Post Bracket
46570-H1001 RHD ASS'Y-BRACKET, pedal & steering post
46570-H1600 LHD ASSY-BRACKET PEDAL & STEERING POST 

View from inside car: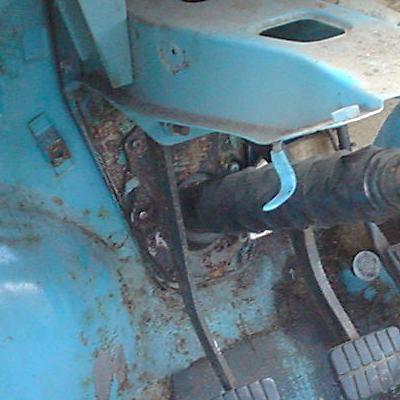 Album click to view
The flasher units (hazard flasher and turn-signal flasher) bolt to each side of the pedal box strut:

Album click to view
Post click for topic
Steering Column Cover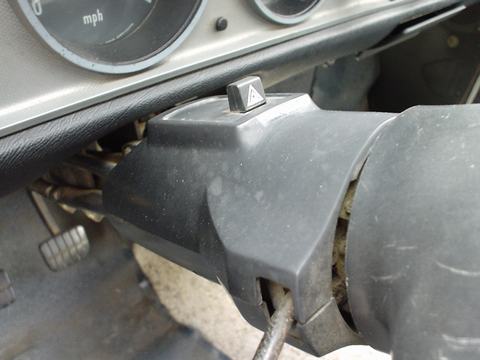 ¤