Datsun 1200s were used as Taxis.
DO
B210 Taxi in Santo Domingo, Dominican Republic

Fiji
c. 1976 B210 Sunny GL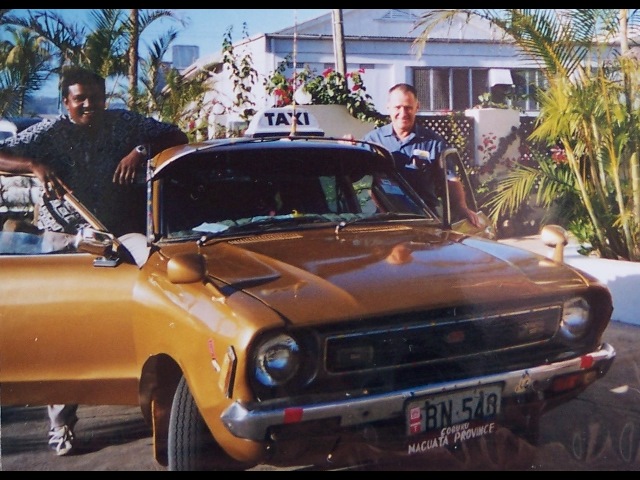 Album click to view
Album click to view
India
B210 taxi in background

Album click to view
Japan
A higher class of taxi was the PB110 Sunny Excellent 1400
Keio Automotive Co., Ltd. - Higher Taxi http://www.keiotaxi.co.jp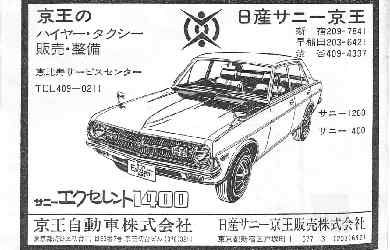 京王の            日産サニー京王
ハイヤー・タクシー
TEL409-0211       サニー1200
サニー エクセレント 1400  サニー1400
京王自動車株式会社

Pakistan
Datsun 1200s are still in use in Pakistan in the livery trade.See the write-up at Japanese Nostalgic Car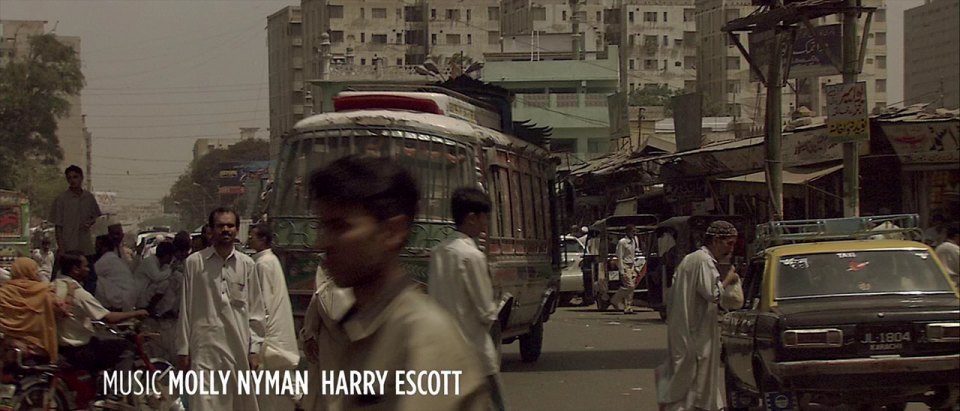 IMCDB click to view
B110 and B210 are popular as taxis in Rawalipindi/Islamabad. You might see a B210 every 10 mins or so.
B210 pic

¤