CA18DET = street legal in all States
SR20DET = not street legal in a 1200 in Australia. A bit newer, a bit more power, heaps more parts globally, many more of these engines, so more parts for a long time
SR20 has more CCs -- and there's no replacement for displacement. On the other hand, SR20DET is too big for legal street use in some countries.
POWER
CA18DET 167 hp  stock
SR20DET 205+ hp stock

modded stock block (stock rods, pistons, head)
CA 400 hp
SR 400 hp
Cams, turbo, intake and exhaust are the mods
To go over 400 hp internal upgrades are needed

Naturally aspirated, bone stock
CA18DE 131 hp
SR20DE 140-169 hp

There are more racing parts for SR engines. On the other hand, there are the same type of racing parts for CA engines (just not as many brands of them). There are even stroker kits for CA. It is easier to get parts like winged sumps etc for an SR. That doesn't mean the same parts are not available for the CA, it just means you need to look a bit harder.
SR engine fits in a an unmodified 1200 engine bay. So does CA engine. Tie.
LOOKS - do you prefer the CA look or the SR look? Bulging muscles, or muscular athetic build?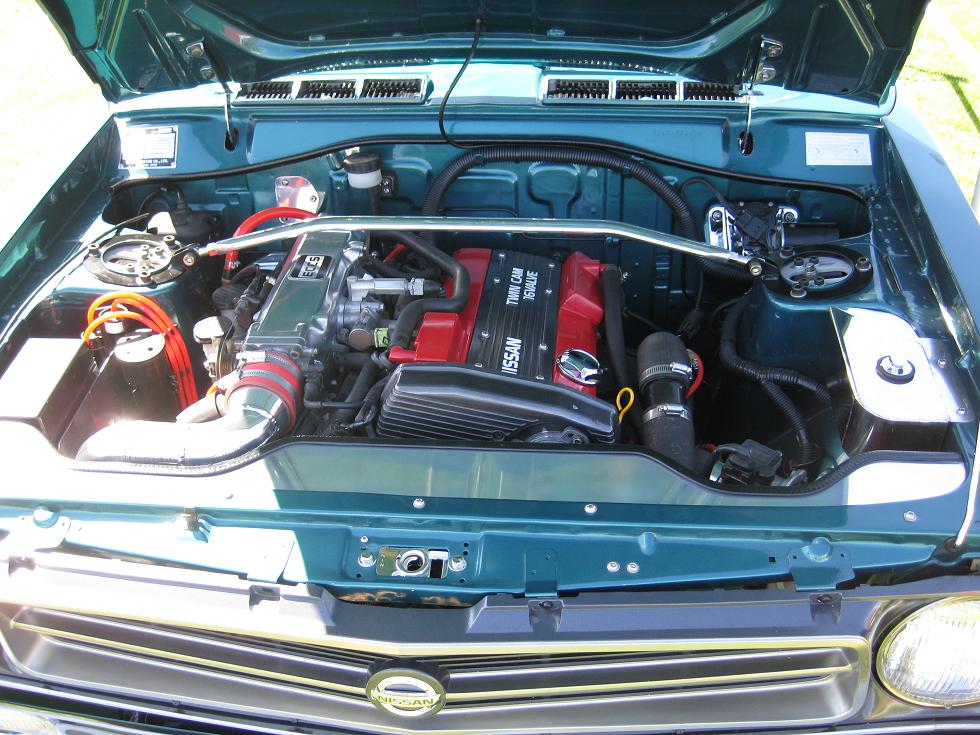 Album click to view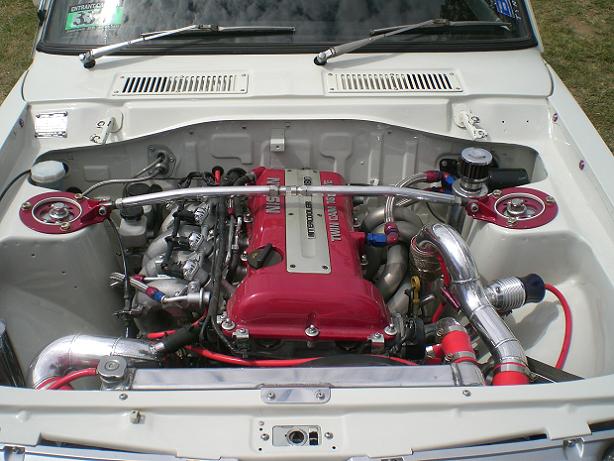 Upload click to view
CA is lighter than SR. On the other hand, both are far heavier than A-series engines. Yes, the SR has an alloy block, but it's still heavier than CA.
SR is more expensive than CA in many countries. In USA, CA18DET is less expensive then SR20DET -- RWD versions of both are imported as used engines (both were sold in USA in FWD form only). In USA the KA24DE from S14 trumps both CA or SR non-turbo engines. Cheaper and more powerful.
More 1200 fans are experienced at CA swaps, so there is a larger body of knowledge and know-how for the CA swap. On the other hand there are plenty of SR swaps too.
SOUND: SR has a different engine note, which some may prefer. Others like the sound of the CA.
SR has timing chain, which requires less maintenance than the CA's timing belt. CA coils on the other hand often go bad.