Coolant passages are below the intake ports in some A-series Cylinder Heads. They can be large holes or small holes.
Overview
Water ports keep the bottom of the manifold plenum at a hotspot for complete air/fuel burning, even at low throttle.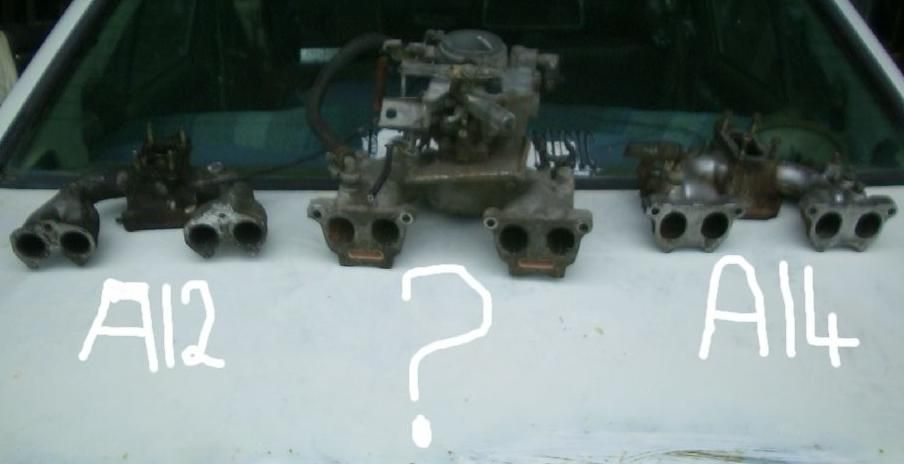 Standard Datsun 1200 heads have no coolant holes on the intake side.
Water outlet

Album click to view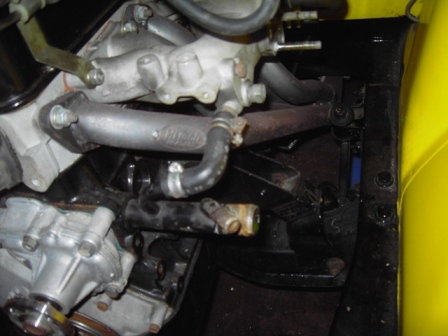 Album click to view
Interchange
A-series heads will interchange with either dry or wet Intake Manifold with the following caveats:
Port Plugging
Two methods
* drill, tap and fit plugs
or
* use RTV sealant plugs 

Discussion: H89 water gallery pluging?
Screw-in Plugs
Directions for plugging the cylinder head with blind plugs:

Album click to view
Nissan plug parts
99996-H1149 STUD & PLUG KIT 

You can buy grub screws in many places, most auto shops for example. Measure the hole, tap the mext mm up and screw in a plug. A bit of form-a-gasket, copper seal or anti-seize on the threads will help prevent corrosion and seizing.
Nissan Competition head 99996-H1165

For the heads with smaller water galleries (H75, H89 etc) use stainless steel grub screws M5x0.8 by 5mm long. Use red loctite to seal and stop any movement.
Make sure the end of the screw is below the sealing surface on the head, and file the surface flat if there's any burrs from drilling/tapping the holes.
RTV Plugs
If your dry inlet manifold comes down far enough to cover the holes, you can use silicone sealer like this:

Album click to view
This is an easy way to seal it, but coolant may leak when you change the manifold. Just re-seal it each time. By contrast, blind plugs are a one-time semi-permanent solution.
Used RTV silicone sealer. After fitting the intake/exhaust gasket, before fitting the intake manifold, press some RTV into the water ports, the put a button of goo over it. Let it tack up slightly before fitting the intake.
Album click to view
¤