チェリー (Cherry) was, like the Sunny, a subcompact car, but had front wheel drive. Cherry X-1 models carried the A12T Hitachi Twin Carb engine. The top Cherry was the X-1R, a special model with 160km top speed and simplified interior.
Overview
1970-1974 E10 Nissan Cherry, marketed in various countries as Datsun Cherry, Datsun Cherry FF, Datsun 100A or 120A.
V I D E O
: 1973 Cherry X-1R (click to view)
Horsepower
68 PE10   (A12)
80 PE10-K (A12 with twin carb) X-1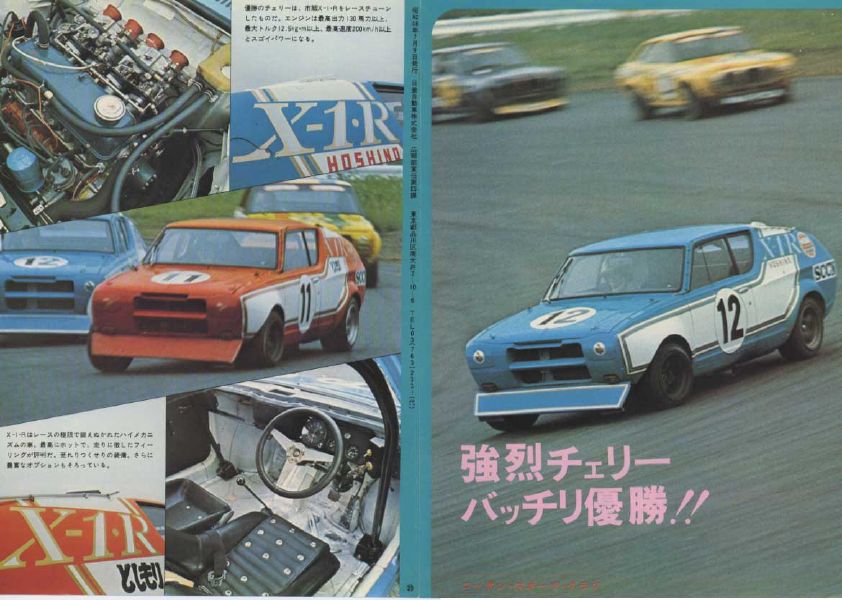 Album click to view
Album click to view
The most famous feature of the X-1R is "overfender flares".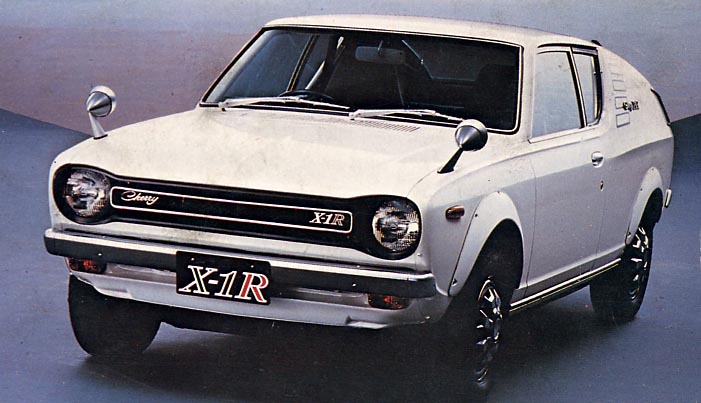 Registered in Japan as of 2010:
* There are 148 twin-carb E10
* There are 53 X-1R coupes registered
* There are no PE10RTK (2-dr X-1) registered

Model: EBBRO Racing Car Collection SCCN #18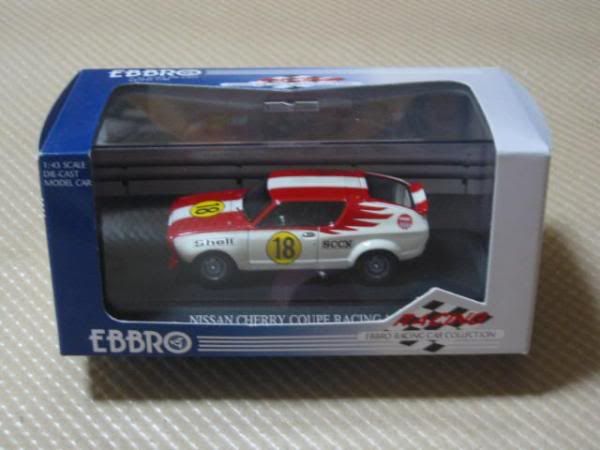 1973 X-1R Photos