Australia-produced Bosch Electronic Ignition from the Bluebird Series 2 can be adapted to the A-series engine. It is not a bolt-in until machining has been done to the unit.
Overview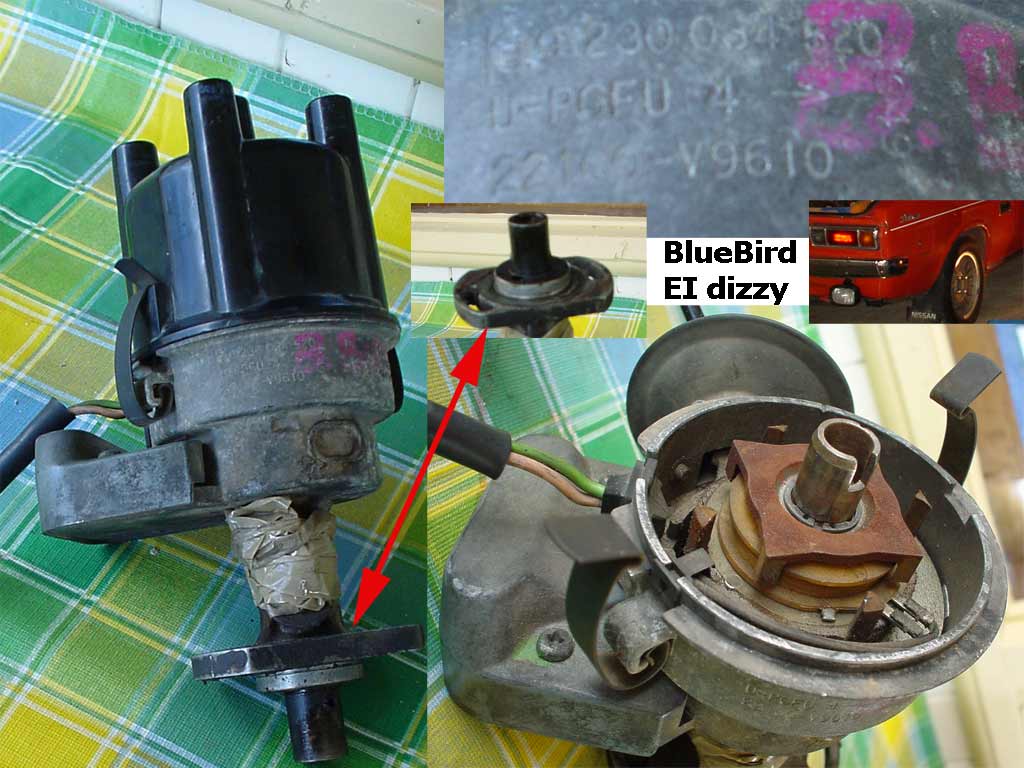 photo
This distributor was fitted to L-series engines and unlike Japan-built distributors, did not use a separate Support base.
Bosch distributor was used only on the 1983-1984 Series 2 Bluebird with L20B engine, in Australia
4-pin connector
large cap
cast metal ignitor box

To get the best from it, you will need to use the matching high energy type coil. That will really make those plugs throw a spark
DatRats of Victoria did conversions to A-series when they were still operating, and the workmanship was superb.
Identification
Bosch distributor with Nissan part number 22100-V9600 stamped on body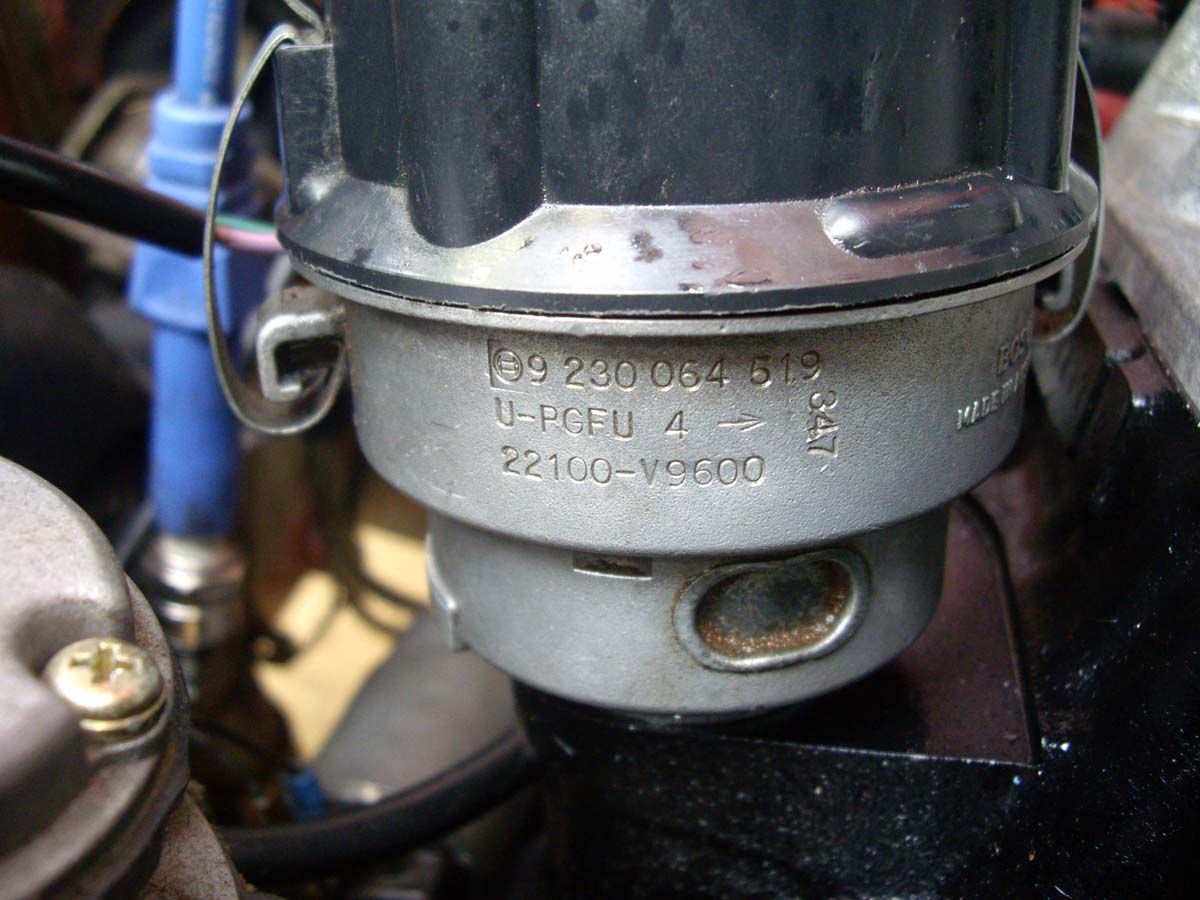 photo
9 230 064 619
U-PGFU 4 -> 347
22100-V9610

9 230 064 520
U-PGFU 4 -> 349
22100-V9610

9 230 064 519
U-PGFU 4
22100-V9600

Modifications
Machine off the flange and lathe to proper diameter to fit into the A-series block.
Lathe to appropriate diameter
regraph
test
add A-series cog
The shaft is correct diameter and length for the A-series gear to fit. Drill a new hole for the gear pin.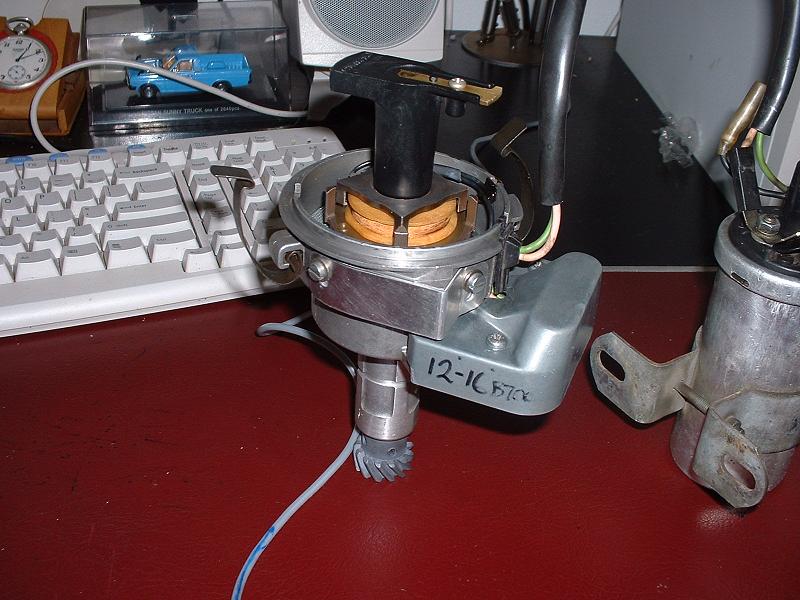 photo
NOTE: Although it looks different, both L-series and A-series distributors rotate anticlockwise when viewed from the top.
Clamp
After lathing the distributor shaft, a hold-down clamp must be fitted.
DatRats fitted a billet aluminum hold-down clamp:

But an Austin clamp possibly could be used

Installation
Since the hold-down clamp can be rotated 360 degrees, you can install the distributor any way you like.
Rotate engine to TDC mark. Install distributor. Then rotate the distributor housing until the teeth line up, and fit #1 spark plug wire to where the rotor points.
photo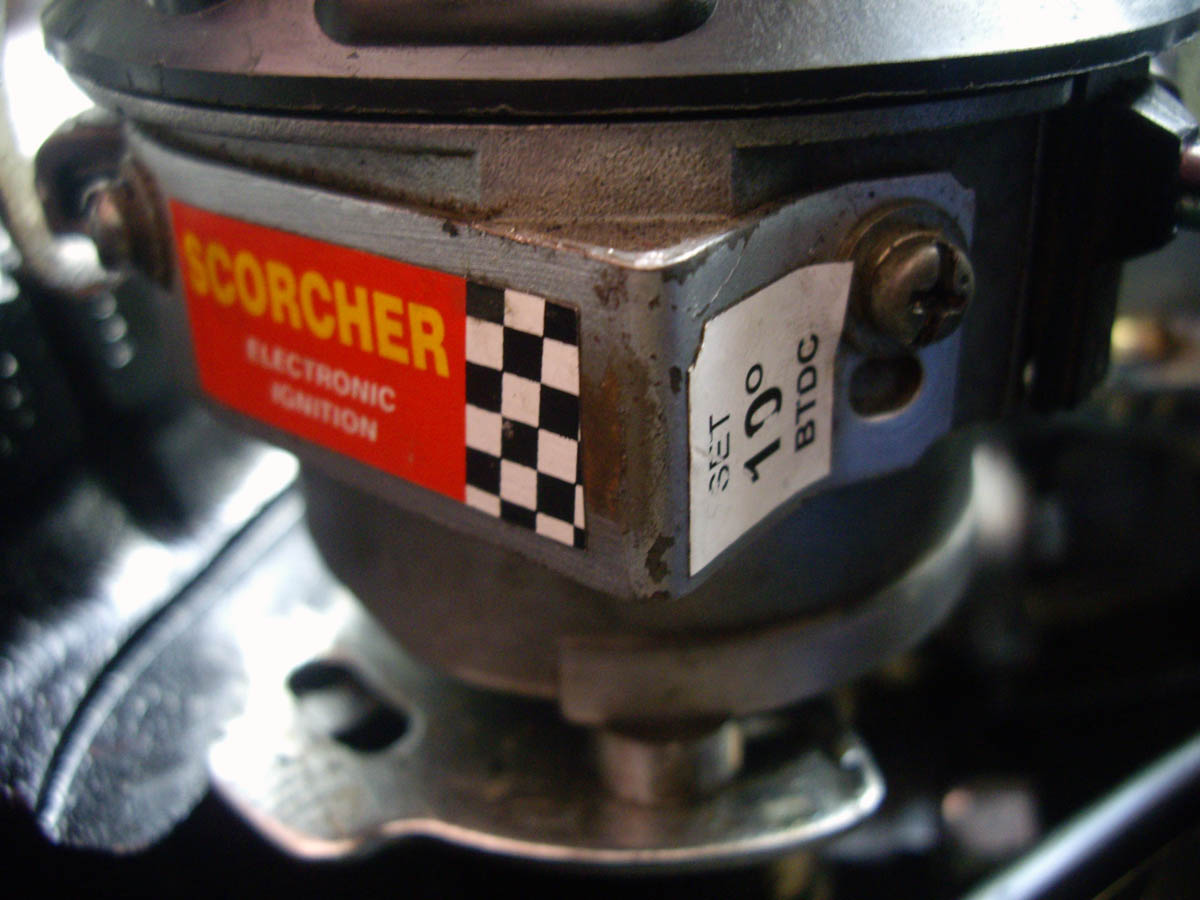 photo
Wiring
Just remove the ballast resistor, re-join the wires and voila! electronic distributor. Never renew them bloody points again!
Parts
ICM
BIM024 (021) module used by 1977-1996 various model engines. These modules are said to fail frequently.
Bosch 9222067021 691 D (terminals marked 3, 7, 15, 16)

Upload click to view
Photo Index