Extractors, headers — whatever you call them — are a more efficient "tubular" version of an Exhaust Manifold.
Overview
Unless you are racing, we recommend -- instead of headers -- the cast-iron 4-into-2-into-1 factory header. It's quieter, never wears out, and fits any 1200 perfectly. See GX Exhaust Manifold.
Album click to view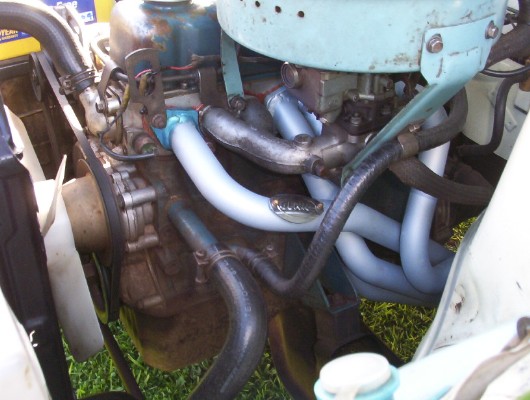 Album click to view
Some header do not allow the stock intake manifold to fit. You can grind the intake to fit
Some head hit the stock block breather pipe. Make a custom pipe
Headers for 1200 fit all body styles: ute, wagon, coupe and sedan
Headers/extractors fit both ways (A12 fits A14 and vice versa). However because A14, A15 and early A13 are "tall" blocks the header is raised up 15mm. So A12 headers on A14 engine may hit the floor
Headers for a particular Datsun model may not fit another. For example, Vanette or B310 headers may or may not fit B110 due to the shape of the firewall and floor
Like any header they may need some tweaking of the flange, not because of the engine but because of poor manufacturing of the header
For the above reasons, the GX Exhaust Manifold is recommended.
Long-tube 4-into-1 header

Album click to view

Album click to view
Album click to view
Wrapping
Heat-wrapping can gain a bit of HP if the engine is retuned for it, at the cost of accelerated wear from either moisture rotting the header or from poor welds.
Album click to view
Suppliers
Yourself. If you know how to weld, You can make your one out of some steel tubing and a bit of 10mm plate for the flange

See: Manifold

AUSTRALIA
Stewart Wilkins

Extractors - Datsun 1200/120Y/Sunny 4:2:1 Mandrel Bends $380.00 (August 2016)
Hi-Tech

Album click to view
Japan
South Yokohama equal length headers

Album click to view
New Zealand
Coby Manufacturing in Hamilton, NZ make 2 sets of different extractors to fit the A series motors

Euclid Ave, Hamilton Phone: 0-7-849 1765

Autopia in Christchurch
USA
Tri-Mil - Long Beach, California

Album click to view
Bill's Datsun Shoppe: Portland, Oregon

Album click to view
Album click to view
Album click to view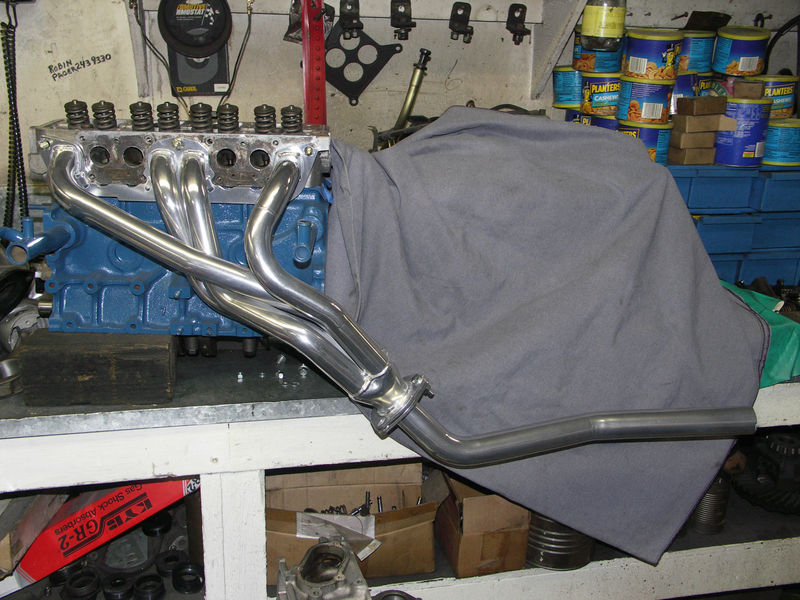 Album click to view
Nissan Competition
Long Headers
Nissan Competition 99996-H8000 B210/210 competition header 4 into 1 design with 1.375" primaries and 2.5" collector

Album click to view
Album click to view
Short Headers
Nissan Sports Options Department tubular headers are a direct replacement for the cast iron GX manifold. They are superior to most "shorty" headers in that these are a dual outlet type, and are collected together in the exhaust extension (effectively a long collector).
113 レース用OPT' エキジースト マニホールド
  14060-H2310 race use OPTION exhaust manifold
114 エキージト チュープ
    exhaust tube
  20711-21001 gasket ガスケット
  20686-H2000 mount bracket マウント ブラケット
  20220-14600 rubber mount ラバー マウント
  20685-H2000 u-bolt clamp Uボルト クランプ
  20400-H2000 rear tube リヤー チャーブ
  20032-C0400 u-bolt Uボツト
  20010-H2000 front tube 50.8mm diameter フロント チューブ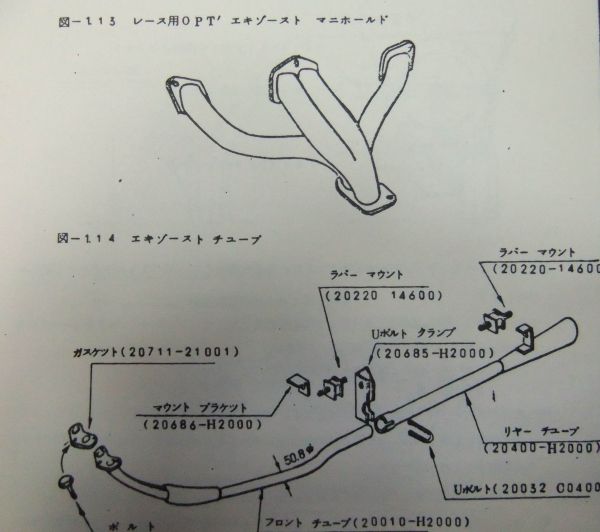 Sports Options Catalog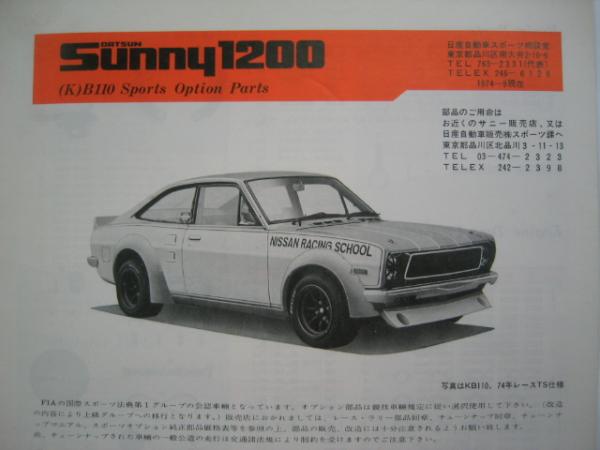 Album click to view
20220-14600 rubber mount
* KB10 Booster Kit OPTION dual-outlet muffler
* SP311,SR311 resonator
Thread: M8 x 17mm
Width: 40mm
Hight: 24.5mm
Depth: 25mm


Shorty Headers
Shorty header is designed to replace cast manifold. Easy packaging comes at the expense of a full length collector. The performance is lacking compare to a typical header.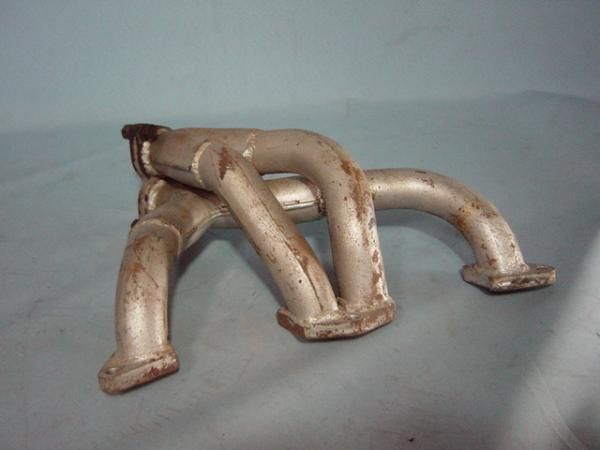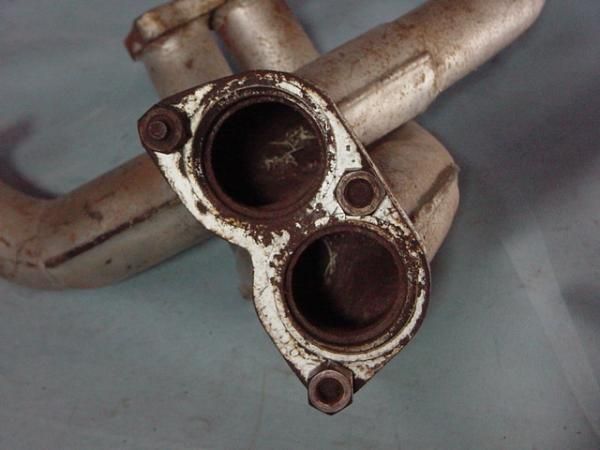 Post click for topic
Album click to view
Photo Index
Click any picture to see it full size and read details or post a comment.
¤