The Hot-Spark is an Electronic Ignition ignitor unit for Datsun 1200-style Hitachi distributors. It is only $50 USD, and fits easily like a Pertronix Electronic Ignition unit, but is less expensive.
Overview
It should work on your 1200, assuming you have an early Hitachi distributor (D4n type) and not a Mitsubishi unit. It will say on the distributor housing. Look for D410, D411, or D4A markings.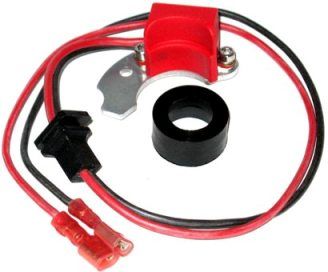 As with any points-replacement system, you can use the stock points coil with the stock ballast resistor. Hot-Spark sells a HS34HEC "high energy" coil, but it is a low-current 3.4 ohm unit. Electronic Ignition Coils are usually 0.7 ohms for a more powerful spark, but that is not compatible with the Hot-Spark.
---

Coil must have 3 Ohms or more primary resistance.
Hot-Spark also sell a new distributor (HS-HIT4) for L13/L14/L16/L18/L20B engines.
Discussion
Discussion: Electronic Ignition for points Hitachi Dizzies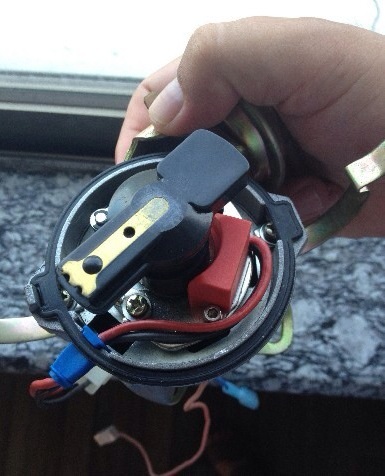 Post click for topic
Upload click to view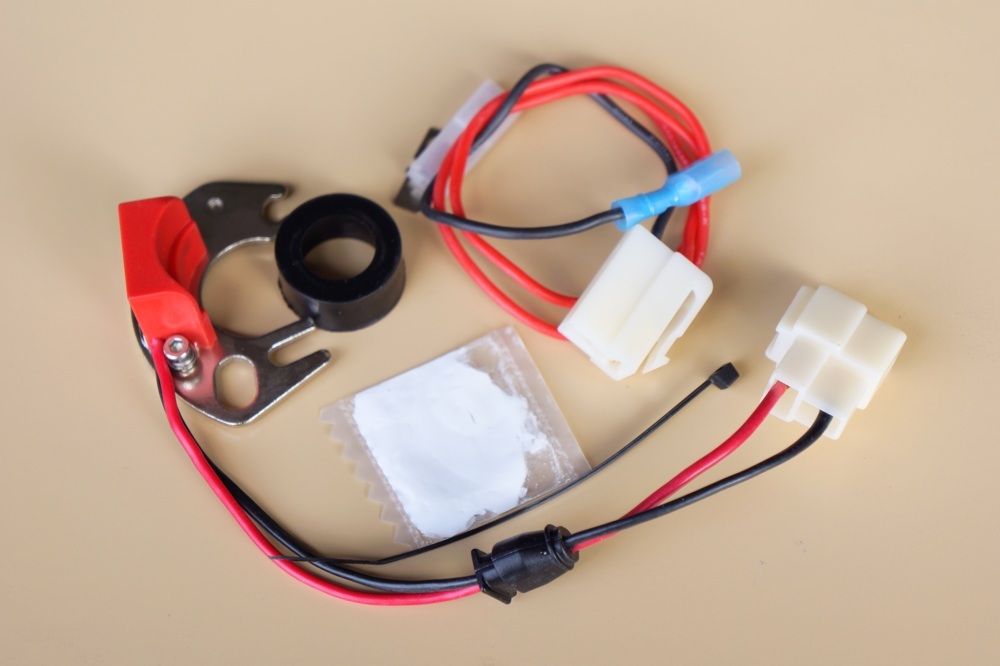 Upload click to view
Upload click to view
Upload click to view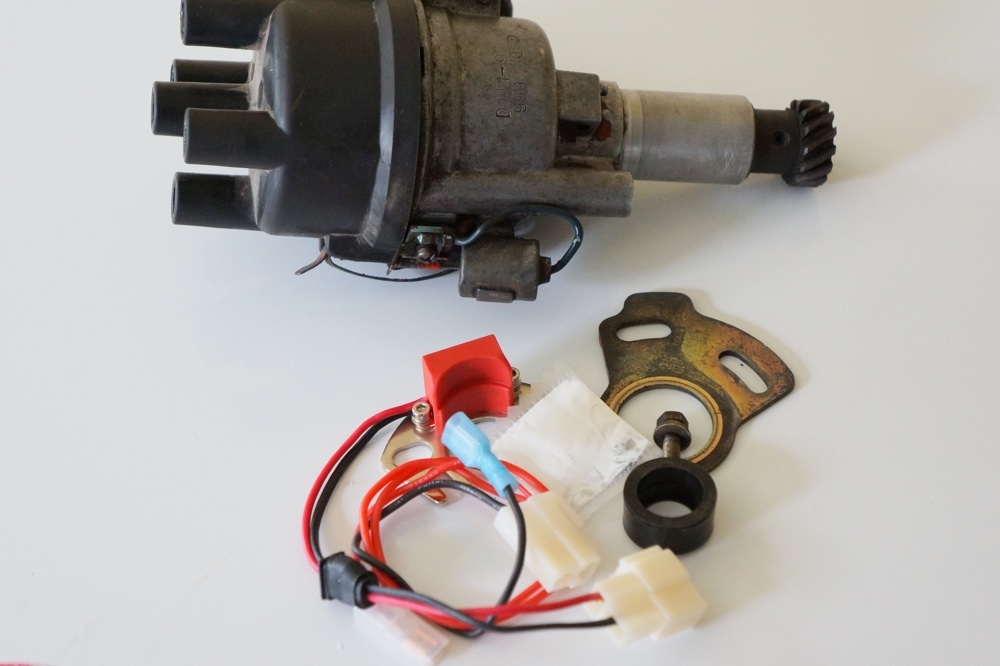 Upload click to view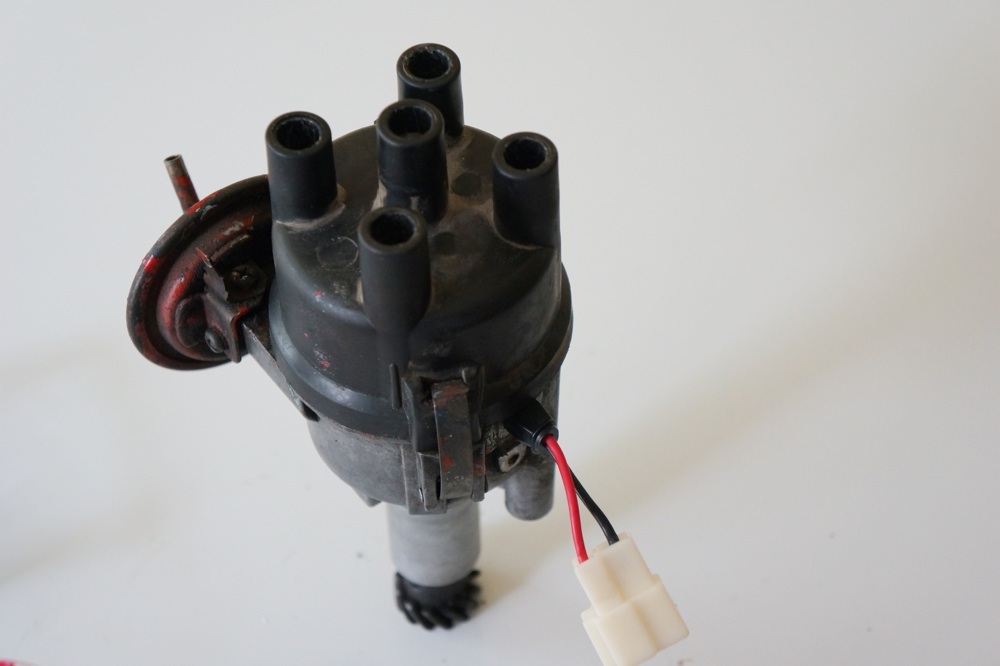 Upload click to view
Wiring
Red wire: low side of ballast resistor
Black wire: Coil - terminal
Keep the stock ballast resistor, coil & factory wiring
Hot-Spark requires 3.0 ohm coil. Datsun 1200 points coil is 1.3 ohms, stock ballast resistor is 1.5 ohms, so keep the ballast resistor.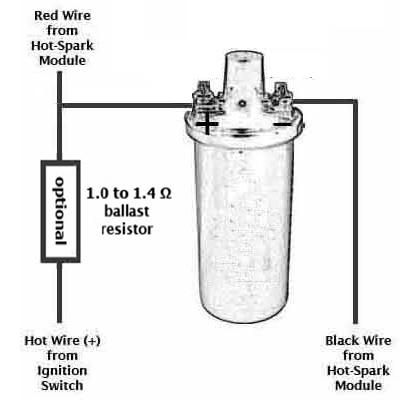 Why connect the Red wire to the low side of the Resistor? Because voltage regulators can exceed 14.0 volts and the Hot-Spark can be damaged by anything over 14.0 volts.
---

Hot-Spark: If the charging system voltage, measured at the coil's + terminal, is more than 14.0 volts at any RPM level ... [a] ballast resistor should be wired between the coil's + terminal and the red HotSpark ignition wire. Too much voltage can damage the ignition module
¤