The T50 overdrive Toyota 5-speed is light, strong and readily available. The ratios are closer than the regular Datsun 5-Speeds. But you need to adapt it to the A-series engine as it uses a different bellhousing bolt pattern.
Overview
Also see: Toyota 5-speed

Album click to view
The Toyota box, being of the split case design, makes it easier to maintain should you be the type to switch gearsets or perform your own overhauls. Toyota and aftermarket suppliers offer a large range of different gear ratios to suit your needs. It has a shorter throw.
More details on the T50 transmission: Toymods
The Datsun speedo cable hooks straight up to the T50
Discussion: T series gearbox for the a series
T50 with cut-n-shut bellhousing

Album click to view
Sources
The T-50 transmission is found in rear-wheel-drive Celicas, Corollas and Sprinters. For example with 3TC or 2TC engine. Essentially the same box but the 3T has the larger input shaft bearing. This is important to know as Dellow has different bellhousing to suit each box. In Australia it's about $250 for a gearbox. Pick-a-part is $150 for any 5-speed.
Any Toyota with a T-engine or a RWD Toyo A engine
Count the splines on the output shaft, the stronger T-50s had 22 or 23 spline, the weaker ones 20 spline. The T50 bellhousing has a paper gasket between it and the gearbox. If it leaks it has the gear oil smell (sulpur/crappy smell) unlike engine oil.
There are 3 different types of T50.
early one (Celica). The early one has the shifter sort of at the front of the extension housing
Middle (T18)
late one (AE86, AE71 etc). the late one has the shifter right on the end, where the tailshaft goes on.
The "strong" gearbox -- suitable for supercharged A-series -- is the late one, as it has a bigger front bearing, and a bigger output shaft.
To get a shifter that comes out closer to the standard 1200 position, use the 2T transmission -- slightly forward of the Datsun position. If you have the stronger 4A transmission you can swap the 2T rear section to it.
The T18 gear stick is about 30mm back from standard.
3T has 22 output splines
2T has 20 output splines
Both have 21 input splines on 23mm shaft, and both have 7 bolts holding the bell housing to the box and are split alloy cases.
You can also convert the T50 from overdrive 5th to direct-5th. Only $3000 for the close ratio cluster 1:1 5th gear.
Ratios
               1     2     3     4     5     R
T40 (A3)     3.587 2.022 1.384 1.000 ----- 3.484
T50 (4AGE)   3.587 2.022 1.384 1.000 0.861 3.484
W50 (Celica) 3.566 2.056 1.384 1.000 0.850 4.091
W58 (Supra)  3.285 1.894 1.275 1.000 0.783 3.768

Dellow Swap Kit
http://dellowconversions.com.au
Dellow Engineering (Australia) sells a bellhousing for this purpose. The cost is around $750. The Kit comes with gaskets, clutch driven plate, spigot bearing and brass bushing for the new spigot hole.
The Dellow kit is not cheap, as it is more than an adapter plate; the whole bell housing is replaced. The upside is that (in Australia) the T-50 gearboxes are inexpensive compared to Datsun 5-speeds. A good secondhand Toyota 2T/3T box can be picked up for around $250-300. And a modified tailshaft shouldn't cost more than $150 (used, new is around the $500 mark)
It is slim, fits in the 1200 tunnel with no issues apart from removing the original mounts
Dellow can supply a reconditioned gearbox with the kit, around $1750 all up for gearbox + kit, but this is subject to what stock they have; you may need to supply one to them.
The kit will be about $750 but you would pay about double that for a used B310 5spd in Australia, and the Toyota box is a better, stronger box. The Toyota box is basically unbreakable behind any A-series, better standard ratios (and more available through TRD if required), and has better shift action.
In Australia, the strong Datsun 63-series 5-speed can be obtained for $2000 or so, but you'll need to convert from cable clutch to hydraulic.
Dellow sells the yoke to fit the T-50 22/23 spline for $100, good luck finding one of these at the wreckers.
The tailshaft from a Mazda 929 wagon is also a close fit, check this out as well.
From ca18det_man:
---

With the dellow kit all you have to do is unbolt the front bellhousing and bolt on the new dellow adapter bellhousing change the clutch and spigot bush. the gear shift is back a little further than the standard datsun box around 30-40mm from memory. You will need to make a new hole as its around 70mm further back. the speedo cable fits up no problems you will have to remove the standard datsun gearbox mounting plates (humps out of the tunnel with bolt holes)and manufacture a new crossmember I used some 50x6mm flat plate and drilled holes in the appropriate spots and made sandwich plates for inside so the bolts dont pull through. A new tailshaft will also have to be made other than this I cant think of anymore work. The kit comes with most the bits and instructions so for anyone with a bit of mechanical knowledge shouldnt have to many troubles.

---
Price at Feb 2002 is $595 AUD for kit. This is approximately $310 USD (plus shipping, guess 15 kg with yoke). Very Basic web site - http://www.dellowauto.com.au
If you get the kit from Dellow, you don't need a hydraulic clutch. It works with the standard right-hand drive cable. You may have to machine the sliding bit on the nose of gearbox (release bearing carrier?) to accept the Datsun release bearing, but possibly you could modify the lever to accept the Toyota throwout bearing.
* transmission
* bell housing
* installation kit
* modify front of transmission thrust bearing race
* modify Toyota driveshaft to fit Datsun diff
* original crossmember mounts have to come out

There is a little bit of machining required to push bearing carrier and the bearing carrier slide. (this is because of the mix and match of Datsun and Toyota bits. Roughly it costs $1050 to do the conversion including all machining.
* discussion
* discussion

Give Dellow Conversions a call or email to find out what gearboxes you can and can't use before buying anything. Their website has lots of information if you search it. There's a PDF file in there which is fairly thorough.
Album click to view
Album click to view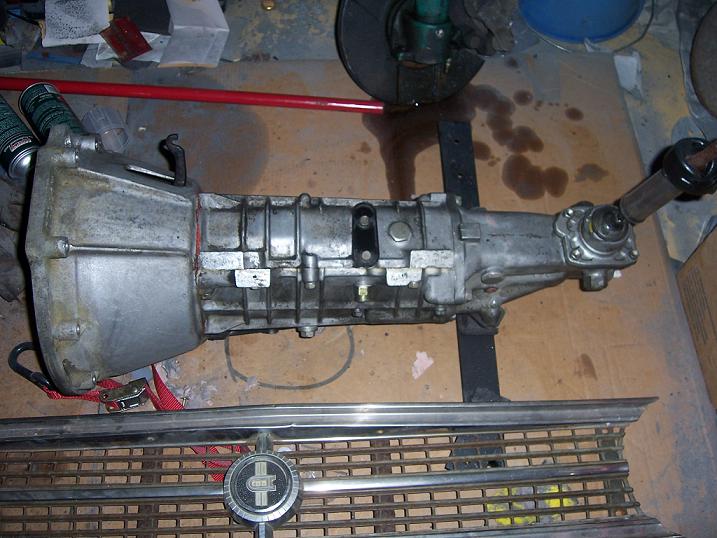 Album click to view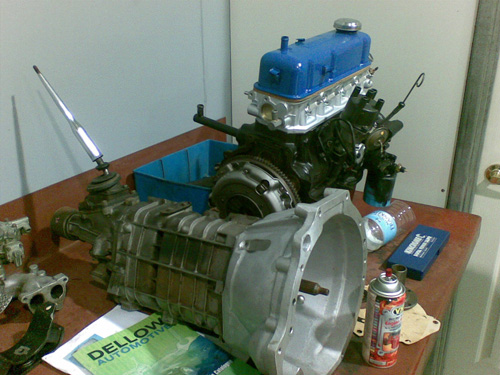 Album click to view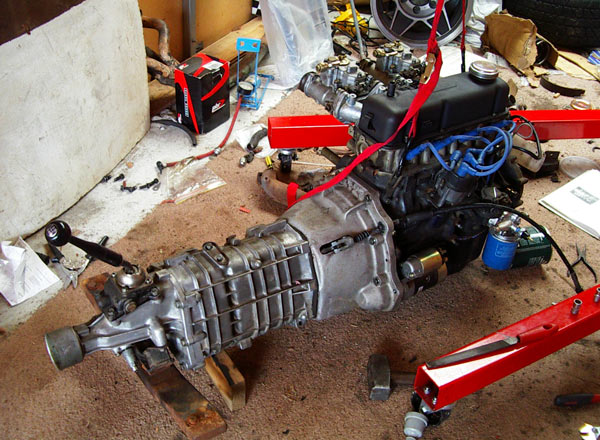 Album click to view
TOYOTA 2T OR 3T 5-SPEED BEHIND DATSUN "A" SERIES ENGINE (1000-1500)
Bell housing $750
Clutch plate - (180mm) $100 - (190mm) $100
Pivot ball & lock nut $25
Gasket $10
Return spring retainer ring $25
Pilot bush $25
Instructions
2T (20-spline) Tail shaft yoke (NEW) $100
3T (22-spline) Tail shaft yoke (NEW) $100
New rear transmission rubber mount $75
Toyota 2T or 3T 5-speed gearbox (fully reconditioned) $675
The thrust-bearing carrier on your Datsun needs to be bored out (we can do this for $45) & a new thrust race fitted. We can supply new thrust races for $45.
NOTE: It is important to specify what gearbox you have before ordering. The 2T has a front bearing which measures 62mm and has 20-splines on the tail-shaft where as the 3T has a 68mm front bearing with 22-splines on the tail-shaft. Our kits come standard with a 180mm clutch plate but can be ordered with a 190mm.
Contact them for up to date prices.
Clutch
The Dellow kit uses:
stock 1200 clutch cable
1200 release bearing fork/lever
A Toyota clutch plate cut down to 180 mm and a Datsun pressure plate
Dellow sell a stronger clutch plate for $95 (plus $10 shipping), they specially make this clutch plate. The clutch plate they send out is identical to the one in the A15 heavy duty kits (PBR), with the centre changed to suit the toyota spigot/input shaft
Note that the clamping force is not provided by the disc, so with a disc of your choice, select a high-force Datsun-Nissan clutch pressure plate for good clamping force. Most aftermarket A14 clutch plates (covers) are higher force than stock. Only turbo/supercharged A-series engines or drag-racing applications need a special clutch.
It appears that a stock Toyota disc #31250-10060 or 31250-10032 may work: 180mm OD facing with 125mm ID facing (same as A-series) but with 21-spline 24.1mm hub (for T50 gearbox). Source: Toyota Starlet EP70L, EP71L, EP81 (e.g. 1990 with 2E engine 1.3 liter 12-valve) and others. $121 at RockAuto.com. Or Exedy TYD023U. For use with Datsun A-series clutch plate, the disc thickness should be 7.6 to 8.0 mm uncompressed (it is unknown what thickness the Toyota discs are).
BigV used a Toyota Sprinter clutch plate (190 mm?) and pressure plate. He had the local machine shop redrill the flywheel and shortened the bolts as they came out behind the ring gear. He also got the machine shop to fit bigger dowel pins, this made up for the shorter bolts. Result: a very big clutch read same outside diameter as flywheel.
dattoman1000 uses the 200mm R321 Toyota clutch kit with a Datsun bearing.
Gearbox Mount
The crossmember is the easy part of the T50 conversion.
Use some 50 x 6 steel for mounting the box on with some sandwich plates to hold it to the floor. Very solid.
Adapter Plate
Vixen used a Datsun 60-series bellhousing cut with a plate to mount the T-50 box.
Use the stock Toyota guide and carrier but press on a Datsun bearing. Then spend some time opening up the throw-out arm to work with the Toyota carrier. This method only requires a grinder.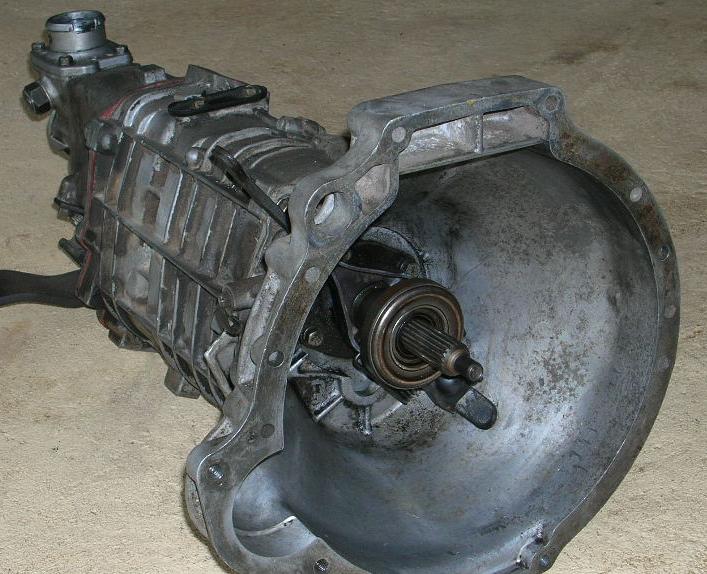 Album click to view
T50 Cut-n-Shut
T50 bellhousing can be cut-n-shut with Datsun front case bellhousing.
Cut-n-shut bellhousing installed in Long Body Sunny Truck -- available from time to time on Yahoo Auctions. Google search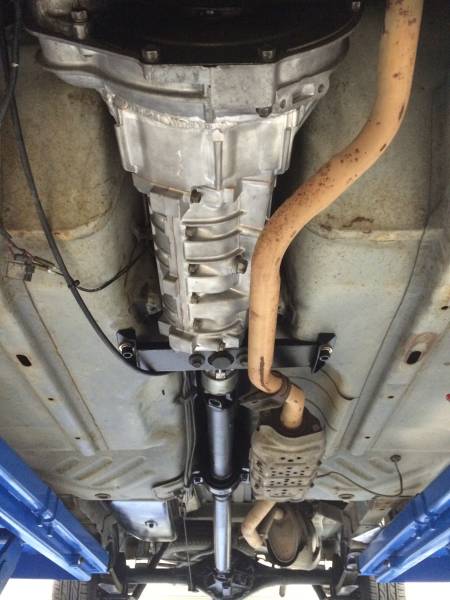 Album click to view
Album click to view
Album click to view
Includes first half of the driveshaft and a paper body-cutting guide
Toyota T50 with Datsun bellhousing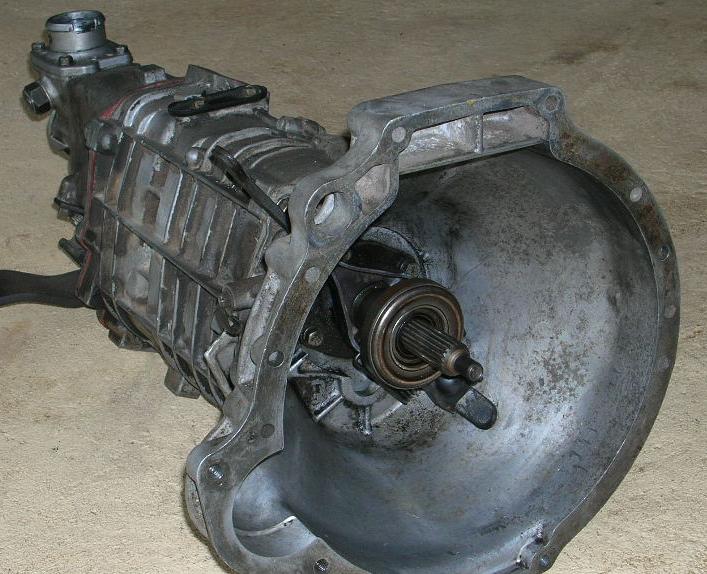 Album click to view
Album click to view
Cut-n-shut a Datsun front case onto a T50 front case.
Sealing the front of the box seeing as the original Toyota bellhousng has the seals built in: The Toyota bellhousing was also machined & the relevant parts liberated & sandwiched between the 56-Series Transmission bellhousing/adapter & the box itself.
Tunnel Mods
Depending on which T50 you get, it can definitely fit into a stock 1200 manual-transmission tunnel. You will need to remove the stock 1200 gearbox bosses from inside the tunnel.
Other T50s reportedly don't quite fit:
A bit of work with an angle grinder on the top of the box may help. Cut a bit (not much) off the top of the box, don't go too far!
Some have massaged the tunnel opening with a hammer
Other have cut the tunnel right down the middle from the firewall to the shifter hole and opened it upwards.
Datsun 1000 Tunnel
The 1000 transmission tunnel is a bit smaller than a 1200 tunnel, even the 60a is a tight fit requiring some work with an angle grinder, so the 63a and T50 will need the transmission tunnel opened up some.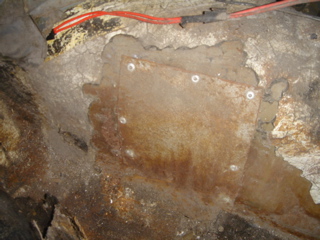 Album click to view
In your 1000 ute, with A14 and modified engine mounts, no modifying of the tunnel was necessary, and you can see the two holes in each floorpan where the custom crossmember bolted with sandwich plates. You may have noticed that Shaun welded new humps in the tunnel to bolt in the 4-speed, these will need removing again. It surprised me because with the same gearbox, the tunnel in my 1200 required some major cutting, and the rear of the box sits about 2-2.5 inches higher.
Reference and gearbox mount pics: Dellow 5 speed into 1000
Suppliers
Castlemaine Rod Shop

http://dellowconversions.com.au
Dellow Engineering
37 Daisy Street
Revesby
Sydney, NSW 2212
Ph: (02)9774 4419 / (02)9774 3873
Fax:(02)9774 4783
Mail address: P.O. Box 43, Revesby North, NSW 2212
Address fax to Jeff Dellow, or to Danny

They also do kits to use some of the Toyota W type gearboxes on the A series.
¤