Lamps, lights. Parking lights, running lights. Whatever you call them, Datsun 1200s have them.
Operation
Headlight Switch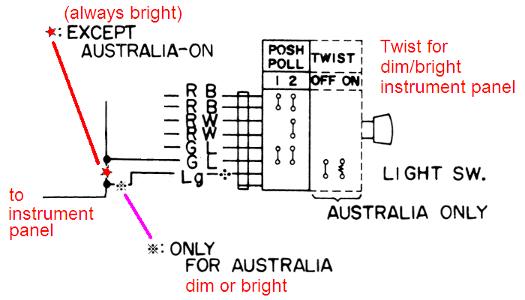 Turn Signal Switch
Replacing Procedure
headlights

front & rear

Interior Lamps
The room lamp, also known a dome light.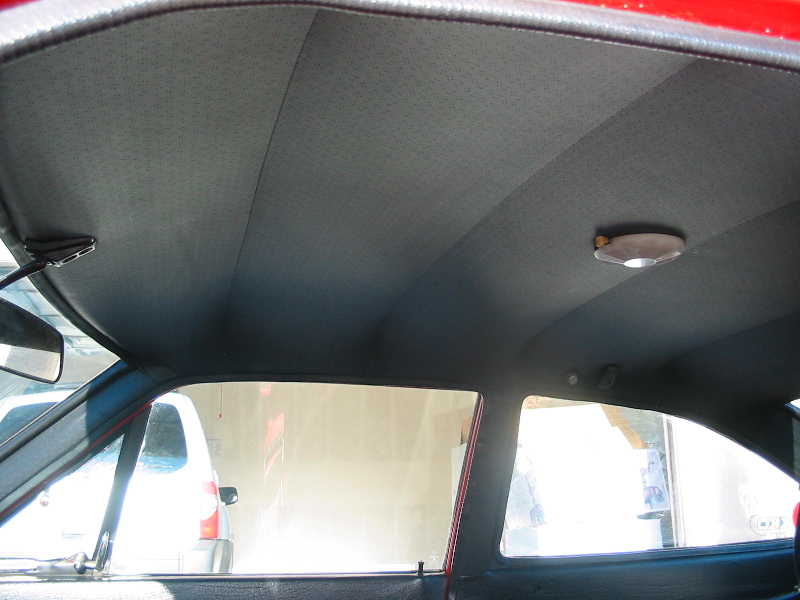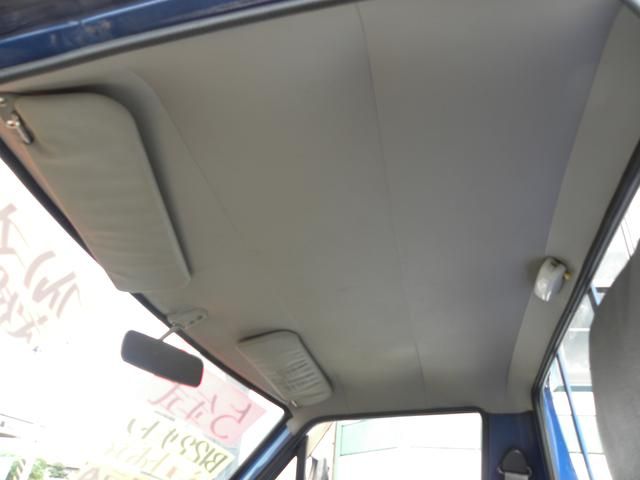 Headlights
Datsun 1200 uses the standard 7-inch round sealed beam headlamp. And changed to large Square healights in 1990.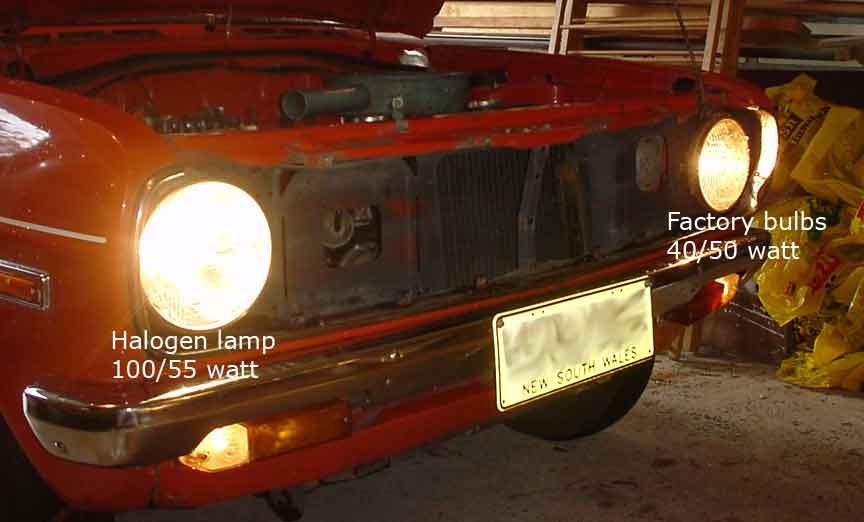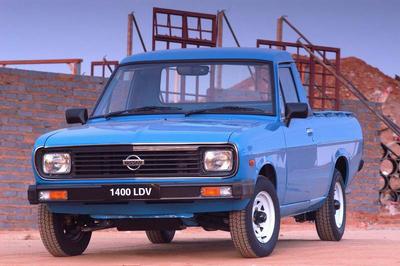 Side Lamps
Side lamps come in two sizes: small and large. Side lamps are larger on North American models, also the fenders come with a larger hole to match. Euro/Asia guards/wings can be used on America 1200s, if the hole is enlarged.
North America - Large running lights (markers)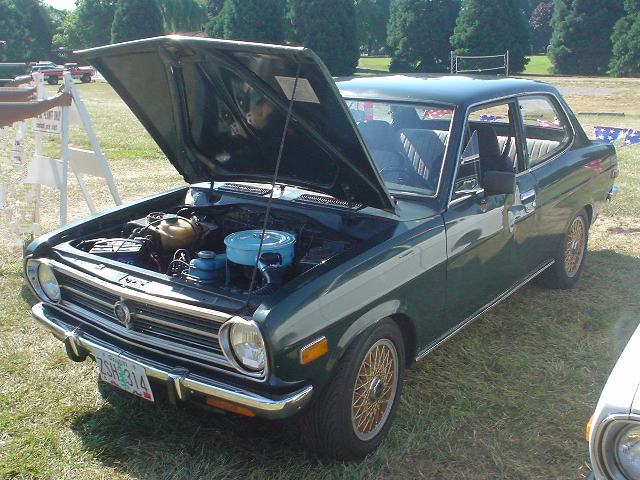 Other regions - Small turn signal lights (indicators)

Front Lights
Parking lights/Running lights and turn-signal lamps (blinkers) are provided by the front combination lamp. All 1200 body style use the same Assembly (Coupe/Sedan/Van/Truck).
Global (amber + white) | Japan/USA (amber)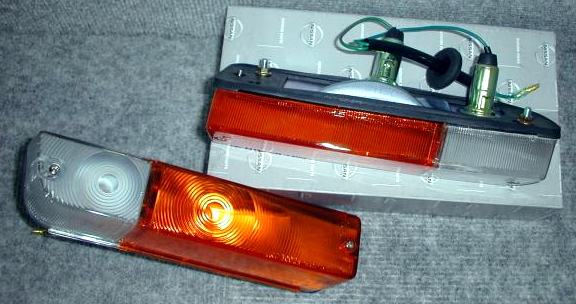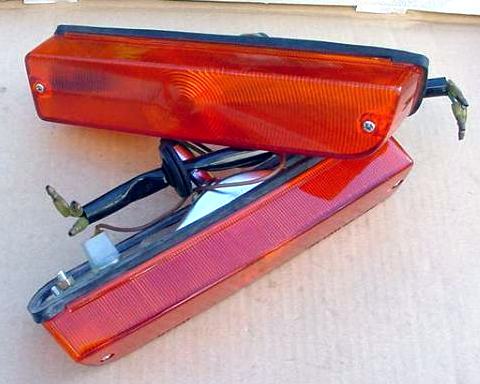 Rear Lights
Running lights, brake lamps (stop lights) and turn-signal lamps (blinkers) are provided by the rear combination lamp.
Japan/USA/ZA: red-red-white
AUS/Europe: orange-red-white

Sedan | Coupe | Truck | Van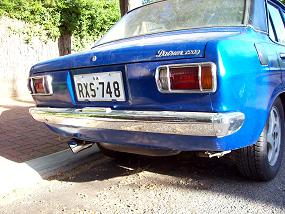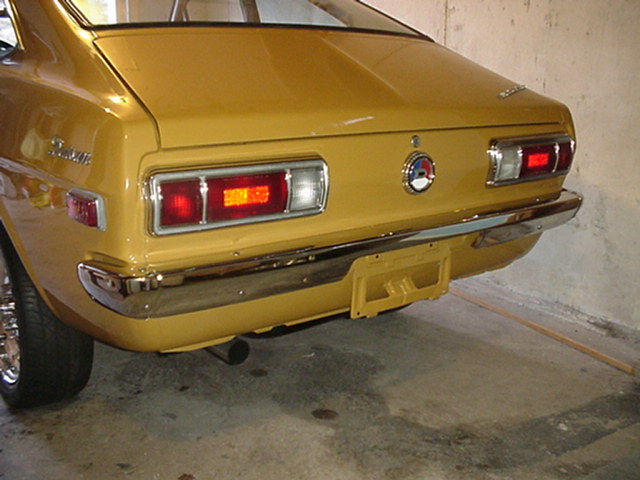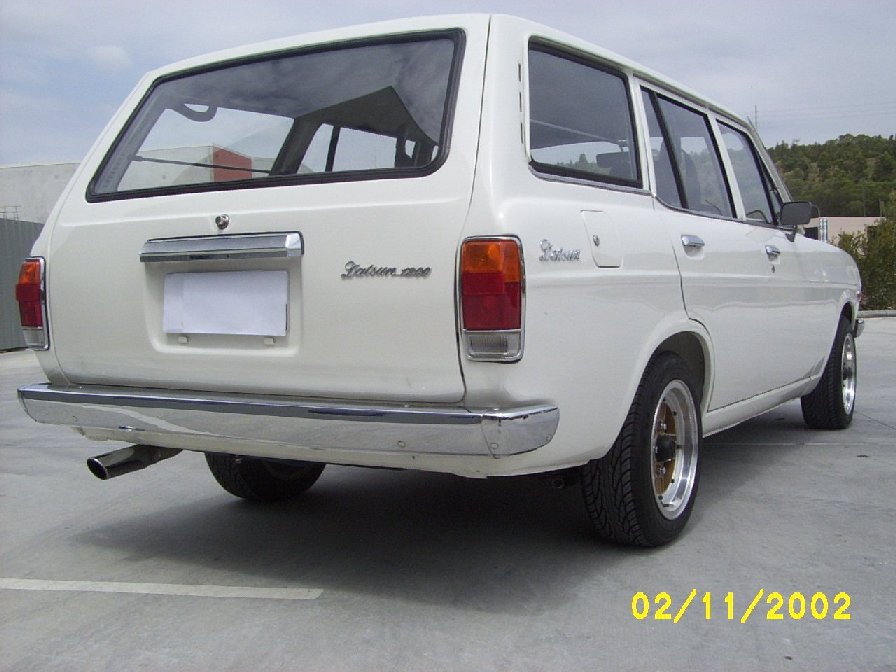 Rear License Plate Lamp
Each body style (sedan, coupe, wagon) uses a different kind of number plate lamp. Truck uses the coupe type. The type of lamp corresponds with the bumper type.
Coupe/Truck under bumper | Sedan in bumper | Van above plate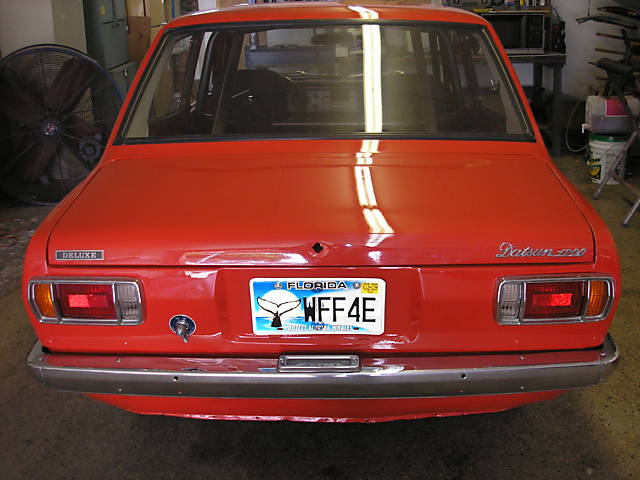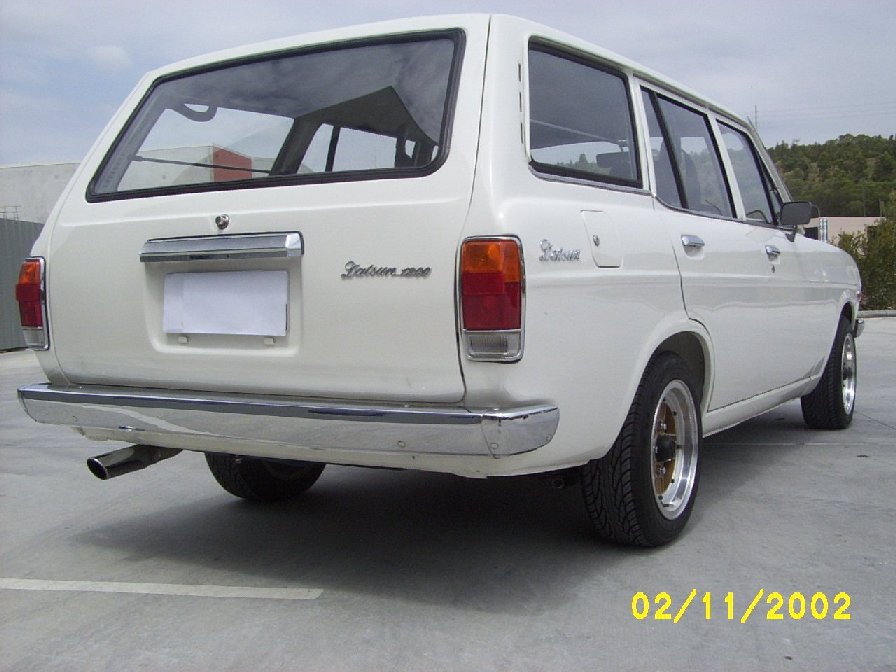 Sedan side-lit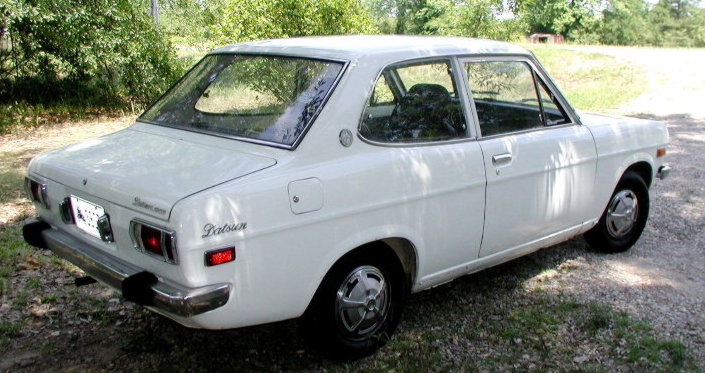 Driving Lights
side markers, front combination lamp, rear combination lamp
Fog Lamps
Fog Lights were an Option.
Dash Lamps
The instrument meter cluster uses seven lamps which fit in the seven black holders (Wedge Lock lamps - twist lock)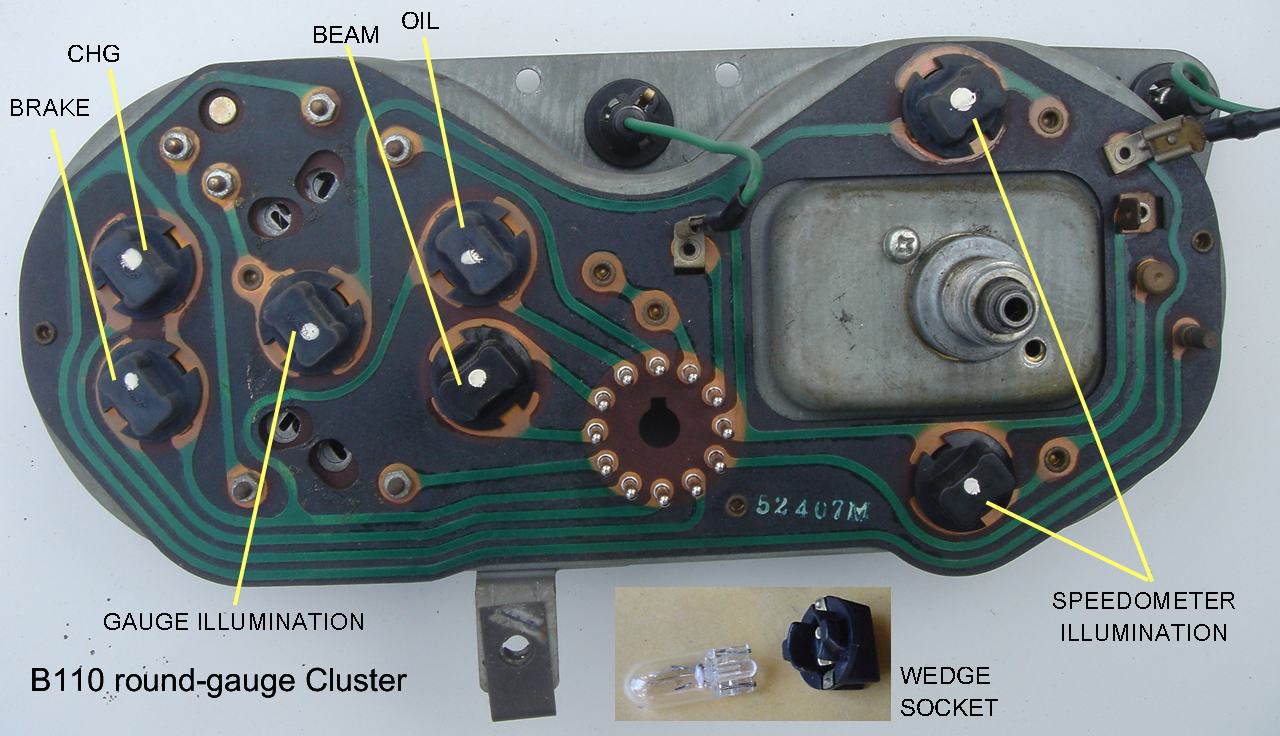 Troubleshooting
Lamp Specifications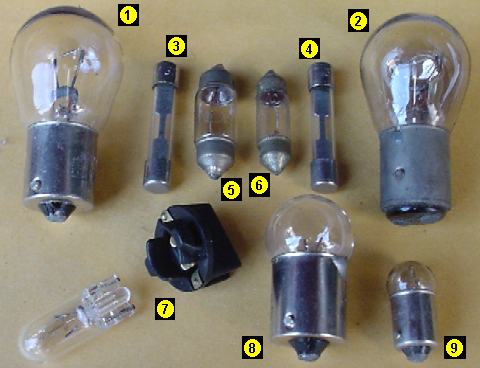 Wiring
¤